1. Go public
An IPO is a big step, and the benefits need to be balanced with the heightened risks. But going public can deliver solid returns in both the short term and the long term by raising capital and a company's profile. It also can provide an exit strategy for company founders looking to cash in on their hard work.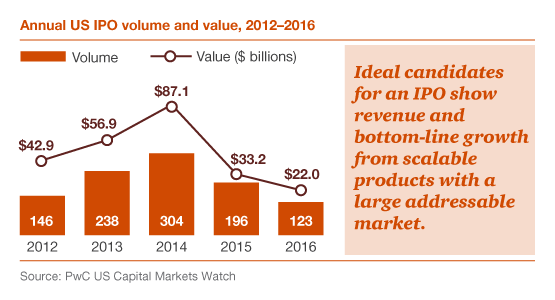 2. Get your foot inside the door
Alliances and JVs allow companies to share resources and risks without combining into a single organization. This can include functional expertise or physical resources that may be scarce in one of the companies. These relationships also allow companies to better protect themselves by dividing risks that come with developing new products, offering new services or other major moves aimed at growth.
3. Grow a little in the right places
In an absorption deal, a company acquires and integrates another business within the same industry or that shares other similarities. This could be an add-on, or "bolt-on," acquisition that augments a strong-performing part of the company, increases efficiency and expands the business in a particular market.
4. Invite investment while keeping control
Private equity firms have long been a source of capital for middle market businesses, with the amount available for investment now topping $1 trillion, according to estimates. Most private equity funds hold a majority stake in their portfolio companies, but a minority investment may be an option for middle market companies that want to maintain control while they grow.
5. Go smaller now to get bigger later
The key is to think of a divestiture not as a one-off deal but part of the strategic direction of the business. By increasing liquidity while narrowing the business focus, a company can be committed to fewer areas than before but now has more money dedicated to those strengths, improving the prospects of creating more value.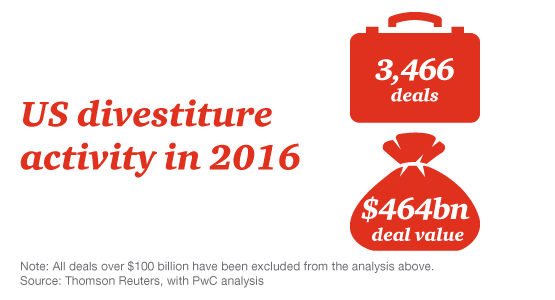 6. Release the rocket
At some middle market companies, one division may have grown much more than others, leads its industry and is ready for its own management. A carve-out or split-up is an opportunity to create a separate entity and increase the value of both businesses – with the sum of the parts being greater than the whole.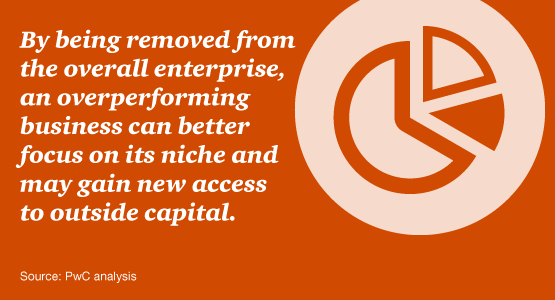 7. Do nothing … for now
A word of caution to those who might instinctively say, "Yes, this is the path for us." There's a big difference between not having the energy and expertise to explore a deal and making a thoughtful, strategic decision to wait. Holding off on a deal provides an opportunity to more closely refine your current operations, think proactively about your growth strategy and consider the ideal path – even if it's not possible now.