Unique career opportunities
We're committed to attracting and retaining women technologists at every level. Through our unique combination of business and technology services, PwC women are able to develop as strong leaders, adding direct value to teams and clients, and empowered to achieve their individual career goals.
Explore tech jobs across the firm.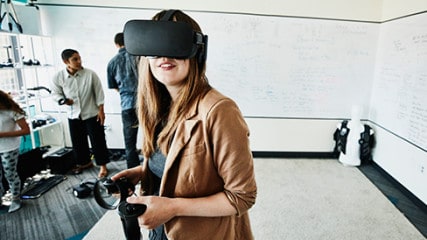 Career advancement
Here at PwC, we are infinite learners. Learning is embedded into our everyday work. With our New World. New Skills. Initiative, we're investing $3 Billion globally to digitally upskill our entire workforce.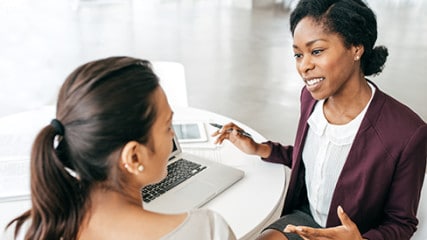 Community of inclusion
We have an active Women in Tech (WiT) community with more than 4,500 active participants, champions and allies providing support, inclusion and belonging. We're committed to building a community that helps provide a path to executive leadership and mentorship opportunities, to inclusive networking and ways to advance your career.
The WiT community is a collaborative platform that houses WiT resources and is further connected through internal social media channels where open dialogue is encouraged. WiT hosts a firmwide series of curated TechTalks to showcase internal and external rockstar technologists, and monthly newsletters to share events, thought leadership, spotlight features, and opportunities to further increase technical acumen.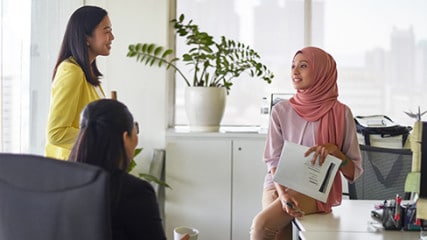 Flexibility
At PwC, we offer comprehensive, flexible and competitive benefits programs. Our environment offers access to a wide range of choices that allow you to best fit your personal circumstances and lifestyle. Well-being is at the heart of our people and business strategy. It's not just nice to have, it's essential for success.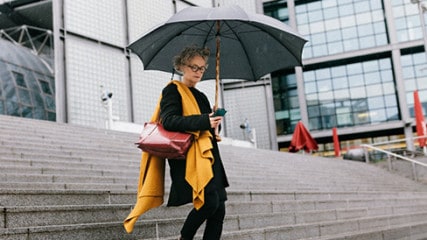 Societal impact
Our Women in Tech efforts focus not only on our own people, but also on the future workforce. Our skilled volunteering efforts address the digital inclusion gap for those in underserved communities, including diverse women and girls through our Access Your Potential (AYP) program.