Lodging
The current global recovery is causing profound changes in the lodging industry. Certain realities are fully apparent and pose unprecedented challenges for owners, operators, lenders and other industry stakeholders. Recoveries as well as downturns encompass opportunities, particularly for those industry participants that are analytical, well-capitalized and nimble.
Today's industry issues
increased pressure by owners on operators to drive more flow through
expansion of the middle class in emerging economies and increased demand for mid-market travel
uncompromising value expectations by increasingly savvy customers
technology as a working tool and a crucial component of the guest amenity package
Our group of professionals is capable of immediately responding to our clients' time-sensitive requirements. Our team has a strong sense of how to gather information, quickly prioritize needs of clients and provide the rigorous analysis needed to support our clients' internal evaluations. An innate understanding of the dynamics of the lodging industry, combined with functional and strategic expertise, enables us to assist our clients in addressing a host of opportunities, including:
brand and product migration
global investment strategies
emerging market entry
corporate strategy
loyalty program competitiveness
brand fund consistency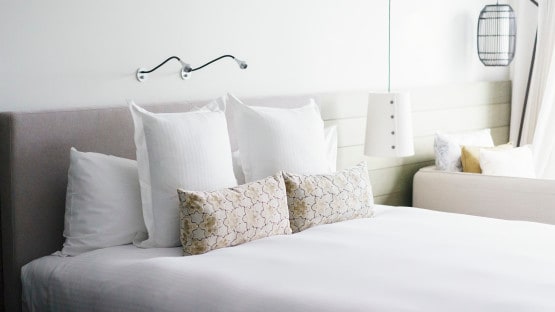 Casino gaming
Investors in the casino gaming sector must interact with many organizations in both public and private sectors—from operators, analysts and commercial lending institutions, to the governing bodies and licensing agencies that regulate and monitor these operations. Those responsible for investments in casino operations require a variety of strategy and financial advisory services. The PwC Hospitality and Leisure practice includes a team of dedicated gaming specialists with operational, technical and financial skills to assist investors in the casino gaming sector.
Regulators must also have significant insight to make informed decisions. In existing casino markets, as well as those jurisdictions considering the introduction of casino gaming, decision makers face two equally compelling missions: monitoring and safeguarding enterprises that provide gaming tax revenues, and preserving the integrity of the casino gaming environment and the reputation of all parties involved. Regulators, legislators and administrators can benefit from PwC's extensive experience and independent perspective in this industry sector.
The financial discipline of our casino gaming professionals combined with the full-service resources of a PwC global network gives us the unique ability to gather relevant information, solve complex problems and ultimately assist our clients in making sound business decisions.
Convention centers
Often conceived to support economic growth and development, convention centers serve to provide a location for meetings, conventions, trade shows, public shows, the arts and local interests. Because their development and operations typically involve taxpayer investment, benefits are measured in terms of out-of-town visitors, occupied room nights, incremental taxes and sales. The success of a center is measured by its ability to generate economic benefit for the community. PwC specialists are recognized as leaders in the convention industry. By monitoring and benchmarking both the industry and its trends, we are able to grow your business in relevant and innovative ways, such as:
addressing complex challenges
benchmarking and best practices
development
headquarter hotels
economic and fiscal impact
governance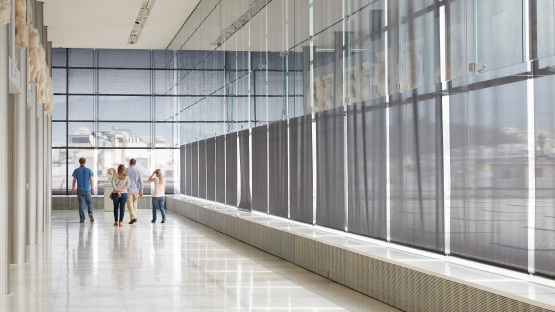 Cruises
One of the fastest growing leisure industry sectors, the cruise industry faces many challenges. While supply continues to grow at double-digit levels, demand struggles to keep pace. Given the demands on infrastructure and the risk of an eroding on-shore experience, fewer ports are in a position to accommodate the cruise lines as supply grows. At the same time, the public sector's scrutiny of industry practices related to the environment, taxation, security, safety and labor mounts.
To help our clients meet these and other challenges, PwC Hospitality and Leisure specialists provide industry services to cruise companies, industry associations, governments, destinations, prospective investors and lenders. Our relationships with the major cruise line companies, combined with the experience of our specialists and the resources of our renowned Hospitality and Leisure practice, provide unparalleled industry services for our clients.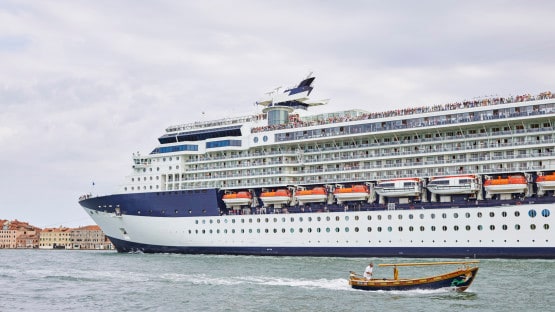 Marinas
The market for marina facilities is increasing as a result of both consumer demand and the growing number of mixed-use resort projects that include marinas. The marina component of a mixed-use project establishes or enhances the image of the marketing and operational development and provides much of its appeal. Also, due to the capital-intensive nature of marinas, decisions regarding size, scale and support facilities are made early in the development process. To help our clients evaluate and implement solutions to these and other challenges, PwC Hospitality and Leisure specialists provide industry services to marina companies, marina builders, industry associations, governments, prospective investors and lenders.
Your organization can benefit from the industry knowledge, global resources and sound discipline of PwC's Hospitality and Leisure practice. In addition to our strength in economic analysis, our marina professionals possess considerable experience in analyzing marina design and leading industry practice studies, identifying new markets and assessing market positioning and examining growth markets in terms of potential demographic impact as the population of consumers with more leisure time and income continues to expand.
Travel and tourism
Rapid growth, increased competition and shifting consumer trends make tourism a demanding industry to navigate. Changes represented by the emerging growth of competing destinations, funding accountability and security and travel concerns present constantly evolving challenges and opportunities for destinations and businesses serving the travel and tourism industries.
Travel and tourism businesses require a formal approach to targeting, positioning and branding, and market research access and development are critical to ensure maximum return on resource expenditures.
The PwC Hospitality and Leisure practice includes specialists providing research and planning services to assist clients with the development, strategic planning and promotion of destinations and attractions serving the travel and tourism industries. We not only monitor the industries and their trends, but also help to shape them by advising you on innovative ways to grow your business. The expertise of PwC Hospitality and Leisure specialists drive our analyses and conclusions, and help ensure the industry services we offer will be visionary, but always achievable, to help you manage the myriad of challenges you face.
Vacation ownership
Vacation ownership is one of the most evolving and profitable sectors in the hospitality and leisure industry. A sector once dominated by private developers selling one-week fee intervals, now includes publicly-traded hospitality companies actively developing a full range of offerings at different price points in resort and urban destinations.
Research conducted by PwC Hospitality and Leisure specialists documents that public companies account for a large share of the vacation-ownership industry's annual revenues. The business model has changed dramatically as the sector has evolved. Building on our global network of experienced vacation-ownership professionals, our insights into the pace and absorption of second-home buyers in the vacation ownership market, the growing demographic base of potential buyers with increasing leisure time and income and assessing where and when to enter the growing overseas vacation ownership market can offer you the tools to make profitable, educated decisions.
The professionals at PwC are leaders in providing timeshare, fractional and whole ownership industry services, specializing in both research and market analysis and business plan development.