Responsible business
Understanding risks and opportunities
We create value for business and our communities in the areas of ethics, integrity and trust, and by using our core skills to help address issues central to fostering a sustainable business.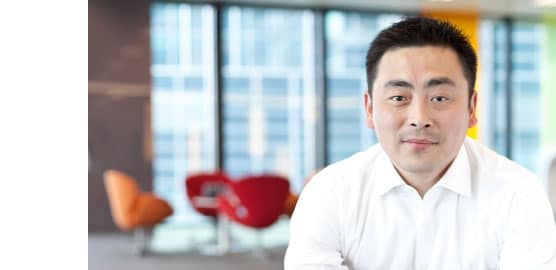 We believe today's biggest business opportunities lie in society's biggest challenges – from the management of natural resources to making business more transparent, trusted and fair. We're making responsibility part of our own core services, thinking about what it means across our businesses – so responsible business is understood inside PwC and built into the services we provide for others. To learn more about our commitment to responsible business please see our CR commitments page.
We're creating new client services - using our distinctive skills and expertise to help others build more transparent, responsible businesses. We've developed new Sustainability and Climate Change services and are continuously investing in research and innovation to meet growing demand for support on the opportunities and risks on environmental and social challenges. One example of this is 'Total Impact Measurement & Management' (TIMM), the framework we've developed with our clients to provide the total perspective on business impact. Through this work we help businesses around the world turn corporate responsibility into 'business as usual'.
In response to a growing desire from business, government and communities to help create positive change for Indigenous Australians, PwC Australia embarked on a challenging long term process to create a separate new firm – the first of its kind in the PwC network. PwC Australia's Indigenous Consulting is majority owned and operated by Indigenous consultants, governed by a majority Indigenous board with an Indigenous chair. It provides advice, develops strategies and supports their execution to help realise the commercial and community potential of Indigenous projects, policies and programs. Learn more here.
We're continuing to develop our approach to responsible and ethical procurement – Suppliers are important stakeholders within the global value chain and PwC firms have an opportunity to leverage their purchasing power to influence social and environmental performance in our supply chain. At a local level, several PwC firms have responsible supply chain policies in place including: Australia, Canada, Czech Republic, India, Russia, UK and US.
We're considering alternative reporting approaches and standards - as part of our work in this space we are partnering with clients, NGOs and other organisations to develop innovative corporate practices such as integrated corporate reporting, environmental profit and loss statements and total impact measurement and management (TIMM).
We are also considering alternative ways to build trust, outside of today's assurance model. We believe that it is possible to inspire trust through insight.
We're promoting transparency in NGOs and private companies - PwC Netherlands established the PwC Transparency Awards in 2004 to recognise the quality and transparency of reporting by not-for-profit organisations. The Awards have since been adopted by other PwC firms around the world, including Australia, Germany and Korea. PwC Germany has also worked with local experts to develop Transparency Check, a globally accessible online tool which provides NGOs and social enterprises with a free self-assessment report containing valuable insight into the transparency of their reporting.
In 2013 PwC China/Hong Kong launched its Strengthening Donor Communications and Mentoring project to help NGOs to understand impactful reporting, good governance and robust internal controls. Sessions were run in Beijing and Hong benefitting over 100 NGOs.
PwC UK's annual Building Public Trust Awards are helping to raise standards of transparency in measurement and reporting practices for businesses.