Key findings - discover the results
The findings of the study reveal that the global transportation and logistics industry is in urgent need of a radical transformation if it is to stay competitive and attract skilled people.
Highlights from survey:
Demographic changes pose a dramatic threat to the business models of many transport and logistics companies
Transportation and logistics companies are lagging behind other sectors in terms of recruiting and hiring. SMEs in particular are not regarded as the preferred employers of the future
The transportation and logistics industry will fall short of taking full advantage of the significant benefits that gender and cultural diversity can offer
Future job seekers still won't see transportation and logistics as a desirable industry. To stand out, transportation and logistics companies must proactively manage their company brand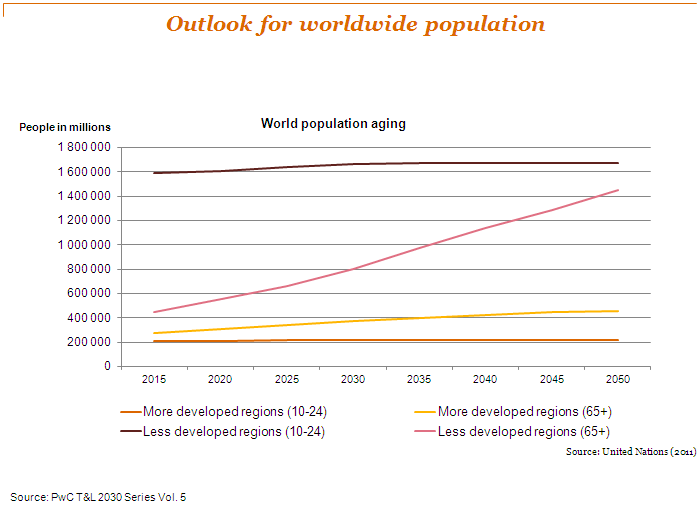 Executives' Insights
This edition includes views from different executives on talent management and which strategies they pursue to tackle the challenge.
Get to know the perspective from:
Anne-Cathrin Schreiber, Chairwoman of Task Force Leadership & Lifelong Learning, Business and Professional Women (BPW) Europe
Dr. Rüdiger Grube, Chairman & CEO of Deutsche Bahn AG, Germany
Hussein Hachem, CEO of Aramex, Middle East & Africa, UAE
Inge Mulder, CFO of South African National Roads Agency Limited (SANRAL), South Africa
Opportunities - improve your talent management
So what can transportation and logistics companies do to address talent issues and improve their human resource management and strategy?
In this report, we offer 21 forward-looking activities.
The options span a wide range:
Introduction of new technical devices to improve working conditions
Change how companies organise and implement learning and education
Help companies better recruit and attract skilled talent
Help employees find the right work-life balance and stay healthy and motivated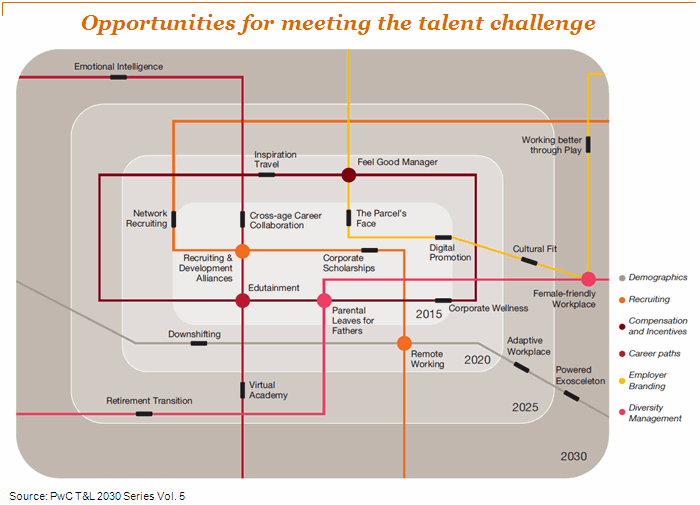 RealTime Delphi - a global perspective
We entered into a dialogue with experts from the industry, science, business associations and politics to ensure a well-balanced perspective.
Our Delphi panel
94 panellists from 24 countries on 5 continents
37% of the respondents originate from emerging markets
Industry, science and associations and politics
All transport modes represented: logistics; shipping; railways; aviation and road transport
Continuous coaching for panellists available throughout the process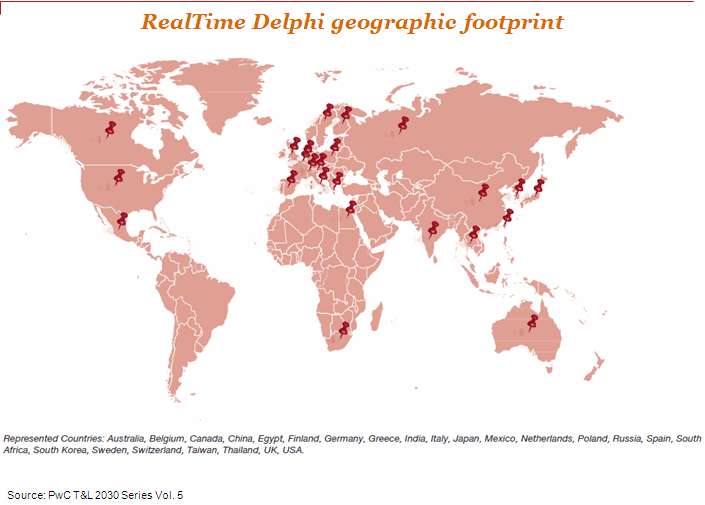 Download the report
Around the world, populations are ageing. In many developed economies, increasing numbers of workers are contemplating when to retire. That's a major problem for some sectors, like road freight, where labour shortages due to retirements are already beginning to take their toll. In developing economies, transportation and logistics as a sector is growing rapidly - but workforce development isn't yet keeping pace. How will transportation and logistics companies cope?
To get some answers, we've put together a global panel of experts and posed a series of questions using a RealTime Delphi methodology. Will transportation and logistics executives be standing in the winner's circle in 2030? You can read the experts' views in this report. We also present some suggestions on how transportation and logistics companies can position themselves.