End-to-end transfer pricing: Beyond the tax department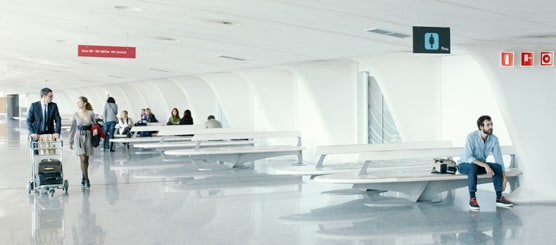 An end-to-end strategy means an end to transfer pricing confusion
Governments around the globe are focused on transfer pricing enforcement as a preferred method of augmenting tax collections, leading to more aggressive tax and transfer pricing audits for multinational corporations.
A new, more strategic approach to transfer pricing management
While transfer pricing compliance is principally a matter for senior tax executives, responsibility for the actual execution of inter-company transactions is generally spread out across a broad chain of often detached internal functions and distant offices.
The entire process typically involves multiple hand-offs between tax, regional/global controllership, shared services, information technology, and external advisers. In the absence of unified oversight or co-ordination, fiscally unsound conditions can develop at every transaction point. These can include:
Ambiguities of responsibility
Manual, informal, "ad hoc" practices
Accounting-policy or data mismatches
Insufficient mechanisms for reconciliation
An overreliance on personal relationships or specific function "heroes"
Undocumented interpretations of ambiguous terms in inter-company agreements
It's easy to see how these conditions can expose multinational organisations to significant risks, including compliance and tax risks (material errors) and gross inefficiencies - not to mention frustrations resulting from breakdowns in the execution chain.
Clearly there is a need to address transfer pricing as a more holistic, end-to-end (E2E) process, one that draws together the wider chain of activities into a well-defined set of procedures - from strategy, all the way through your financial and operational systems, to your local financial statements and tax returns.
End-to-end transfer pricing execution: Worth it on every level
While the process of examining multiple internal functions and addressing your procedures, personnel, and technology can be lengthy and complex, the benefits of a more strategic E2E transfer pricing execution can be widespread and long-lasting. These include:
Meeting statutory requirements in a more timely and efficient manner
Reducing audit risks and decreasing costs of audit defence
Maintaining better internal tax controls
Developing a faster close process
Standardising data collection processes and transfer pricing calculations
Rationalising IT/systems investment
Improving cash tax management
Performing efficient transfer pricing scenario analysis
Reducing indirect tax compliance costs   
Improved compliance, transparency, efficiency and communication
PwC's transfer pricing professionals can help you reinvent your E2E strategy and processes, leading to a more streamlined approach, reduction in workload, increased accuracy of charges, significantly enhanced transparency, and - not least - well-positioned documentation to support future reviews, including local statutory audits.
Contact us to learn more about how we can help you adopt a strategic, end-to-end approach to your transfer pricing execution.