Self interest driving SDG selection
Business see their greatest impact and opportunity in areas that will help drive their own business growth. When business profits from solving social problems, when it makes profit while benefitting society and business performance simultaneously, it creates solutions that are scalable. Should we question the motives of business if their activity and ingenuity works to benefit of society? Enlightened self-interest focused on the SDGs could generate tangible results.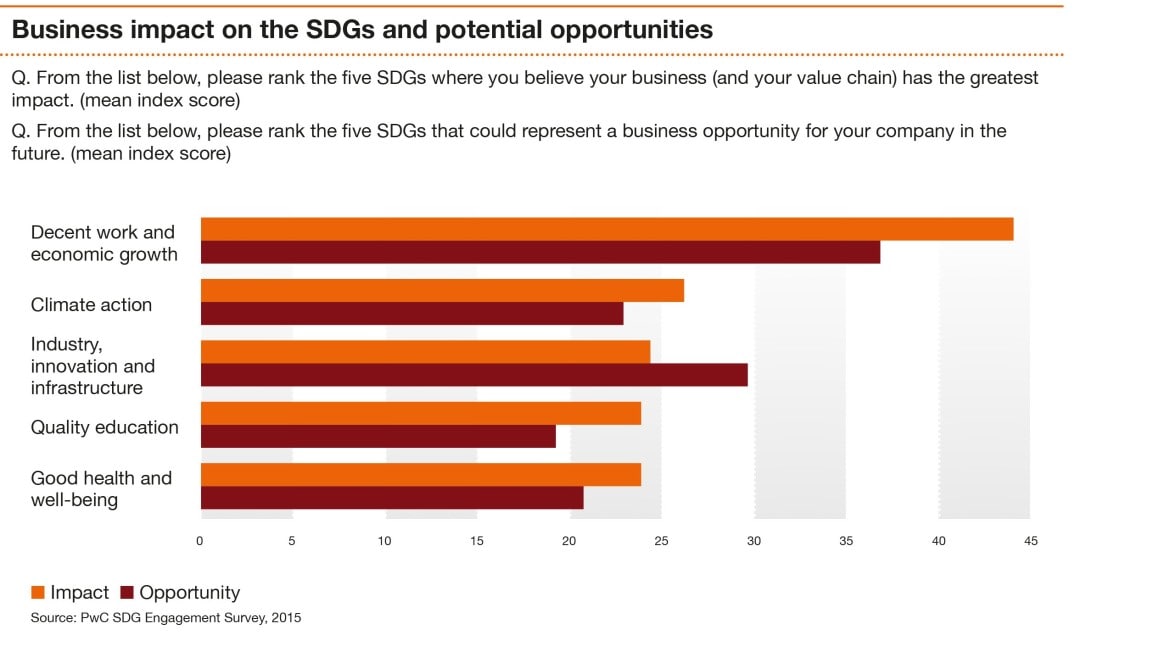 Business set to cherry pick the SDGs
It's clear that business doesn't intend to assess its impact across all the SDGs, its plan is to look at those relevant to their business or a sub set of these. How will they choose? It's less about picking the easiest, most obvious or positive ones, and more about picking the ones that are material to the business or have the greatest negative impact.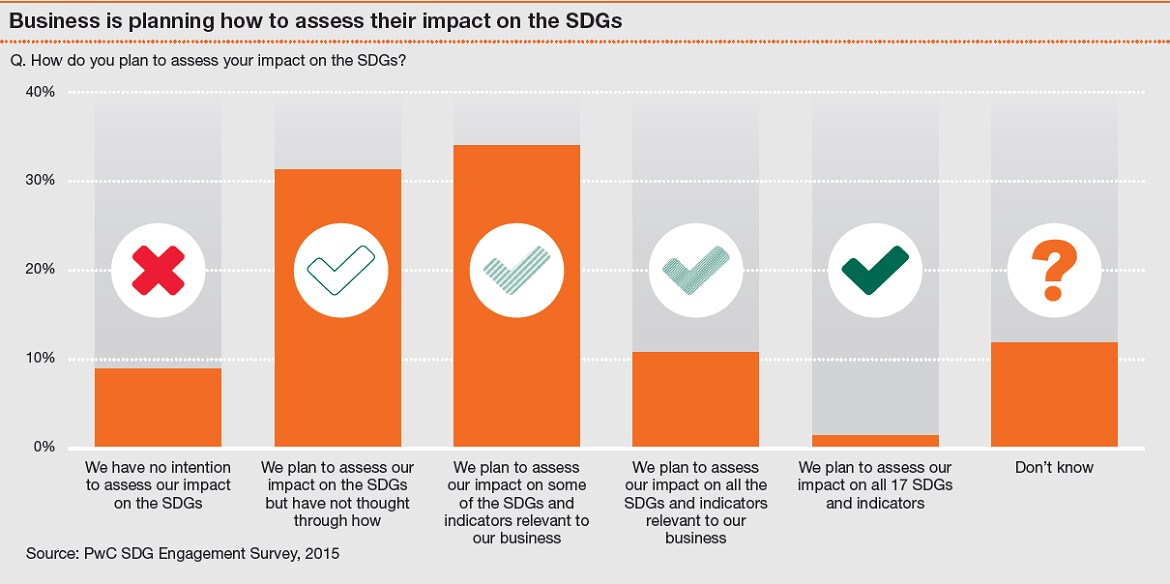 SDGs set to get left out in the cold
Some SDGs don't make it onto the radar – business doesn't register they have an impact on them or see an opportunity. If business 'cherry picks' a small number of SDGs, some SDGs eg. SDG 14 (Life below water) will have few business driven initiatives to make change.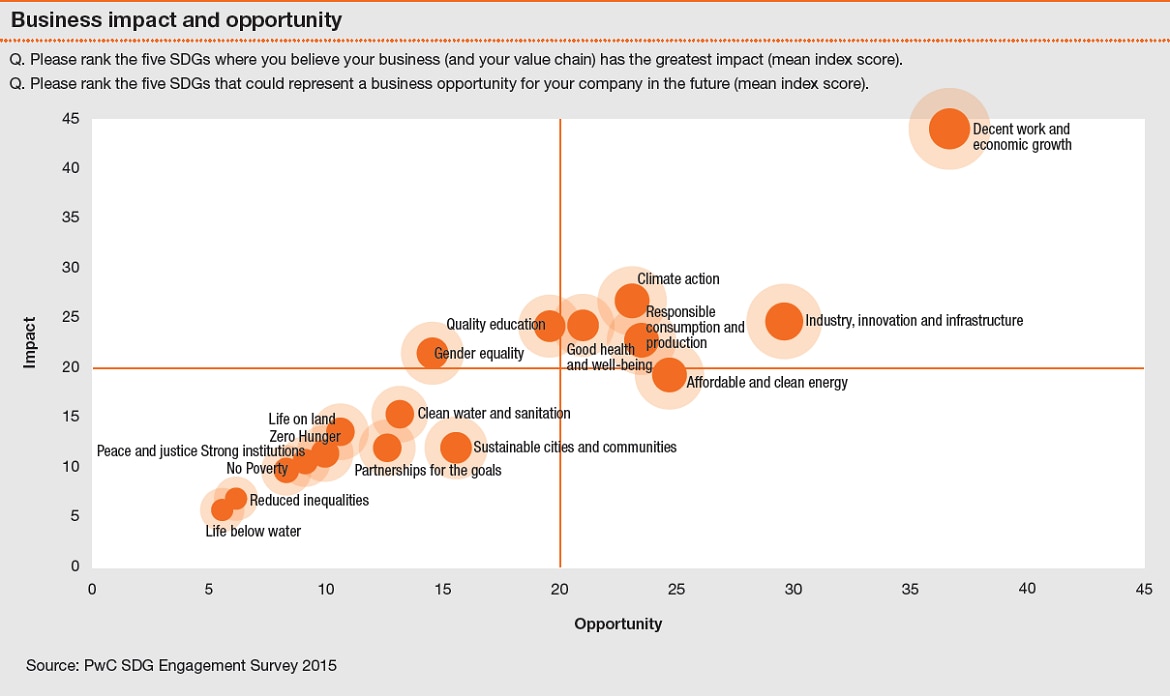 Don't forget the people perspective
Citizens get the significance of the SDGs – these are business' employees and customers. It's a reason for business to take action and gives credibility to the business case.

Are corporates and citizens on the same wavelength
Citizens and corporates won't be focused on the same things. Business doesn't see opportunity where citizens see importance – SDG 13 (Climate action) is the only SDG that features in the top five for both.
Speeding up embedding
Many businesses have already started planning for the SDGs, but ambitions for the next five years aren't ground breaking. By 2020, only 30% expect to have identified the tools they need to assess their impact and 40% think they won't even have identified which SDGs are relevant to their business. But reassuringly, only 9% say they'll be doing nothing.