Discover
What value exists in your data?
We can help you set your data and data analytics priorities by:
evaluating the quality and potential business value of the data you current use
supporting you with data collection, preparation and cleansing
assessing the potential of your data for example around profiling, segmentation and benchmarking
Trust
Can you trust your data?
We can help you improve trust and confidence in your data, systems and processes through:
reviewing your data sources, data management, security and privacy practices
reviewing your business systems to ensure the right controls and monitoring practices are in place
re-performing your business processes to check the accuracy of information being reported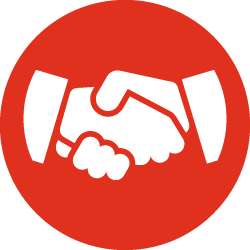 Describe
What happened and why?
We can help you discover hidden insight within your data through:
designing and delivering business information output with user-friendly interfaces to show what is happening in your business
combining data sets to reveal trends, patterns, triggers and causal relationships to begin to explain the important 'why' questions
Predict
What might happen next?
We can help you anticipate opportunities and risks more effectively through:
combining past data patterns with industry and company knowledge, to more accurately anticipate the future
building an automated and embedded solution that updates as new data comes in and so constantly improves predictive outcomes
identifying and predicting very specific hidden activities—such as fraud and market manipulation—if these are considered potential risks
Optimize
What's the right answer for your business?
We can help you discover the best solutions to your business challenges by:
evaluating insights and completing incremental analysis
reviewing aspects of your strategy or operations, the balance of risk and cost efficiency, or tactics at an individual customer level
identifying every opportunity to monetize and make the most of data as a strategic asset through innovative new business models
Empower
Is insight being delivered to the right people at the right time?
We can help you empower the right people at the right time by:
understanding who needs access to data and insight
developing relevant visual outputs to help different users quickly interpret and take action on the insights they receive
Embed
How do you embed data analytics into your organization?
We can help you embed data analytics into your organisation by:
designing the integrated set of capabilities you'll need to use data and data analytics effectively
advising on how best to integrate data analytics systems into the broader organizational eco-system
providing managed outsourced services and supplying ongoing solutions—data hosting, data analytics and business recommendations—to your organization