1. Identifying Suitable Candidates
Support effective sourcing and pre-screening activities through:
Advertising – we can support you with drafting a targeted and relevant advertisement as well as advising on the most appropriate placement, content layout and response requirements
Headhunting – Our extensive experience with executive recruitment has allowed us to develop a unique network of contacts across industries and territories. We can support you with making discreet, confidential contact, without necessarily disclosing the identity of our clients
Pre-screening – we can support you with the preparation of tailored submission packages both through written templates and one-way recorded video interview platform.
Our innovative video interview platform brings the recruitment process right up to date by using state of the art technology that facilitates flexible scheduling, as well as the ability to share candidate responses and evaluations before committing time and resources to face-to-face meetings.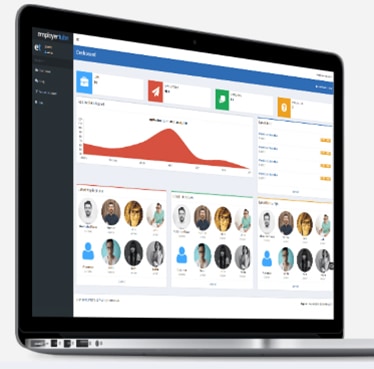 2. Evaluating Candidates
Competency-based interviews – we utilise a cross-functional team of local/regional professionals, with skills in Leadership, Talent Management, and relevant technical skills for the role being recruited to develop and conduct candidates interviews
Psychometric Assessments and Analysis Exercises – we provide a broad range of assessment tools premised on a holistic approach to assessing an individual will produce the most reliable results and promote better fit, both in terms of readiness to perform and on-the-job retention. Using our model we assess an individual's cognition (Head), personality/emotional intelligence (Heart) and relevant skills (Hands). Deep and rigorous testing across these areas also provides information about educational needs, career direction, readiness and other development requirements. We also offer a battery of gamified testing options and full assessment centres to assess individuals and allow them to demonstrate range of abilities in a realistic and relevant simulation exercise.
Background & Reference checks – We focus on confirming / verifying specific information including but not limited to employment history, educational qualifications, and performance & personality characteristics that may warrant further investigation. More rigorous investigations into financial holdings, or other malfeasances can be conducted.
3. On-Boarding Support Services
PwC can support through the on-boarding process for the selected incumbent. In order to realise benefits, post-hiring, it is important for both parties to set realistic expectations of each other and work systematically toward meeting these expectations.

A robust on-boarding process will allow your organisation to minimise the risks, increase rewards, and make fully informed decisions about candidates for key leadership roles. To assist in achieving this, PwC can support you to monitor and evaluate whether expectations are being effectively communicated and met.