Asset and wealth management
The financial services industry in The Bahamas, comprising banking and trust business, investment management and insurance, has experienced a downturn in recent times but continues to demonstrate promising growth potential.
With a liberal investment policy and with government encouraging, supporting and promoting an investor-friendly environment, the key political and industry players in The Bahamas are committed to maintaining and advancing the country's status as a premier international financial centre.
The Securities Commission of The Bahamas regulates the asset management industry. The Bahamas Financial Services Board assists with the marketing and promotion of The Bahamas' jurisdiction for asset management funds. We stay abreast of all requirements and activities of these government bodies.
We guide our clients on the application of International Financial Reporting Standards (IFRS) and Accounting Principles Generally Accepted in the United States of America (US GAAP) and on accounting and disclosure for complex derivative products. We also assist fund management and administration clients with the development, documentation and implementation of systems of internal control.
Our skilled professionals offer different perspectives to our clients and respond quickly to the challenges of globalization and heavily saturated financial markets. To support our clients, we prudently adhere to regulatory and financial reporting rules.
Contact: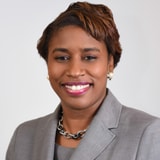 Myra Lundy-Mortimer
Partner
Email

Banking and capital markets
The financial services sector, the second most important industry in the Bahamian economy, includes private and commercial banking, portfolio management, captive insurance, asset protection, foreign exchange transactions, administration and establishment of trusts, company formation, mutual funds and securities transactions.
More than 250 banks and trust companies are licensed by the Central Bank of The Bahamas and offer a wide range of financial services.
The growing demand by wealthy private individuals for banking and wealth management services has moved The Bahamas to respond with modern, flexible legislation that engenders effective financial planning, through the availability of products such as private investment companies, trusts, foundations and private trusts.

To meet this growing demand, we use our knowledge and global experience in banking and capital markets to serve many premier local and international financial institutions.

Our goal is to provide sound, insightful and practical counsel in response to complex issues that financial institutions face.

As part of a global network of firms, we help you convert challenges into opportunities in core areas of your business, such as audit and assurance, performance improvement and operational effectiveness, IT controls, security, enterprise-wide risk management, regulatory compliance and reporting, 'know your customer' and anti-money-laundering and tax compliance.
Consumer markets
The industrial sector is the third engine that propels the Bahamian economy. Most of the country's heavy industrial companies are located in Freeport on the island of Grand Bahama. Freeport is a tax-free zone ideally suited for such commercial activities. Freeport's industrial sector includes companies doing business in transportation and logistics, oil storage and transshipment, ship repairs and manufacturing.
We offer a full range of assurance, advisory, tax and legal services to consumer and industrial products and services companies. For more information, visit our regional website.
Insurance
The Bahamas has emerged as an international insurance centre. Among the key reasons are:
introduction of insurance legislation incorporating innovative features unique to The Bahamas
changes in onshore tax laws (notably in the US and Canada) that have removed some tax advantages of international trusts and corporations
ongoing need for new products for the substantial Bahamian banking and trust community
enactment of new laws and regulations governing domestic and international insurance activities conducted from The Bahamas.
In response to this interest, we've developed an insurance team with primary concentration on local and international insurance advisory services, which is ready to solve your most difficult problems.