Emerging Company Services
High-growth startup companies are the lifeblood of the technology industry. New and innovative business ideas are craving validation, new customers, and valuable resources. Many of the fledgling companies that are experiencing rapid growth are on their way to venture backed funding, or going public, or becoming the technology giants they were designed to be, but they are also experiencing classic growing pains in the areas of audit, tax and internal controls that accompany this growth.

PwC assists emerging companies in many ways and across many technology related industries including software and internet, semiconductor, entertainment and media, clean technology, computers and networking and life sciences.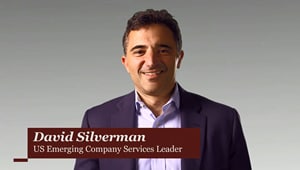 Preparing emerging companies for sustainable growth
PwC's US Emerging Company Services Leader, David Silverman, discusses keys to success as emerging companies move through the stages of development.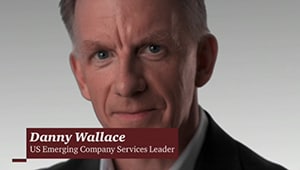 Startup companies grow more quickly today and the criteria for IPO have changed
PwC's US Emerging Company Services Leader, Danny Wallace, discusses how today's startup environment and path to an IPO has evolved.
Emerging company services publications and white papers
---
---
How PwC can help
As your business grows across all areas—PwC is here to help you from strategy through execution. For a deeper discussion on our Service Offerings please contact one of PwC's US Technology Industry leaders.