Advancing the Internal Audit technology journey
Internal audit functions that are most advanced in their technology journeys are creating departments where technology-enabled talent is the norm.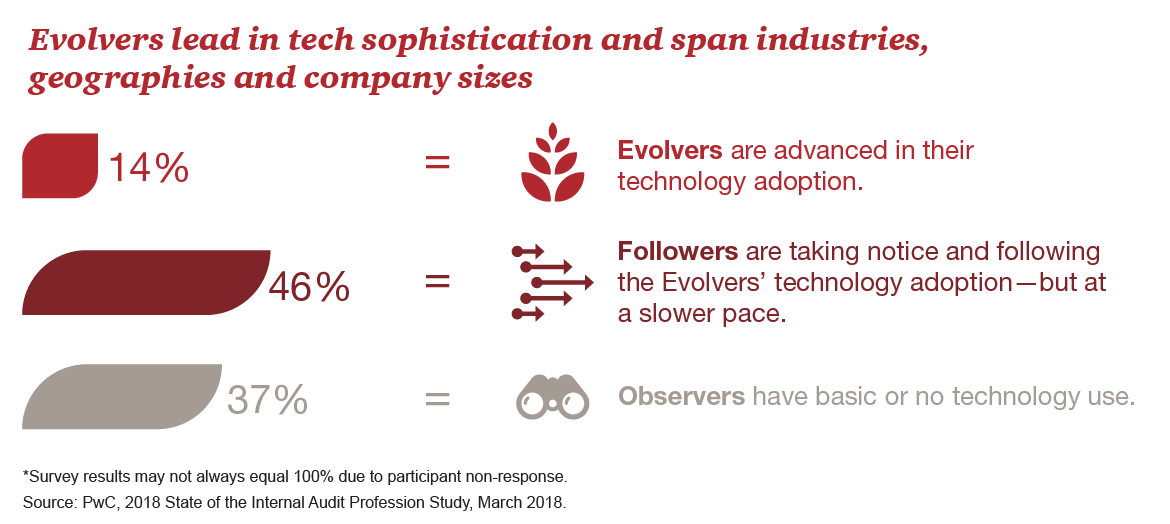 Driving Internal Audit value through technology
Evolvers contribute significant value to the organization compared to other less technology focused functions.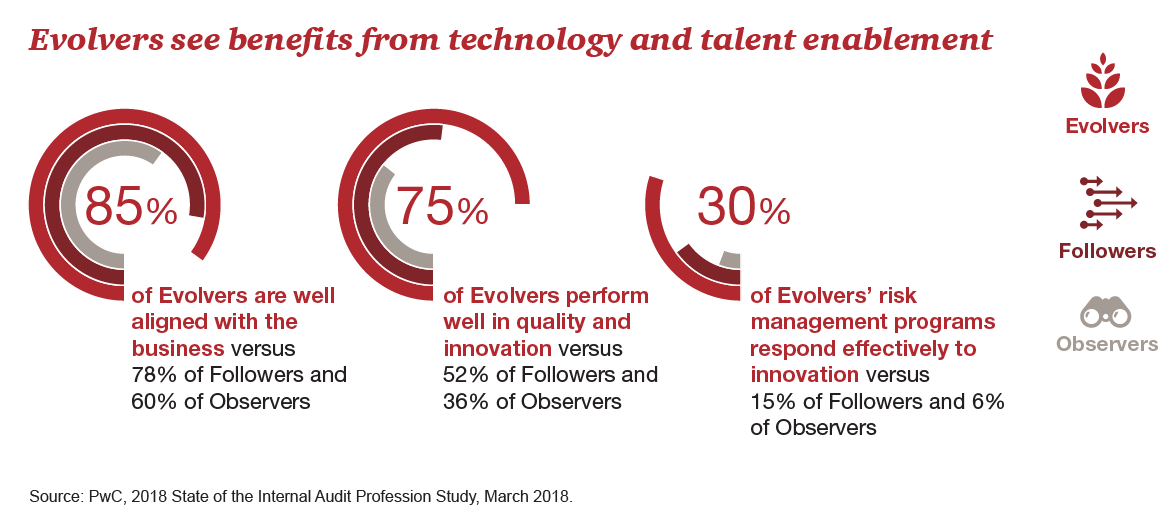 The accelerated technology adoption timeline
The time from when a tool has gone from revolutionary to the time when it has become foundational is shrinking; and the rate of new-tool introduction is accelerating.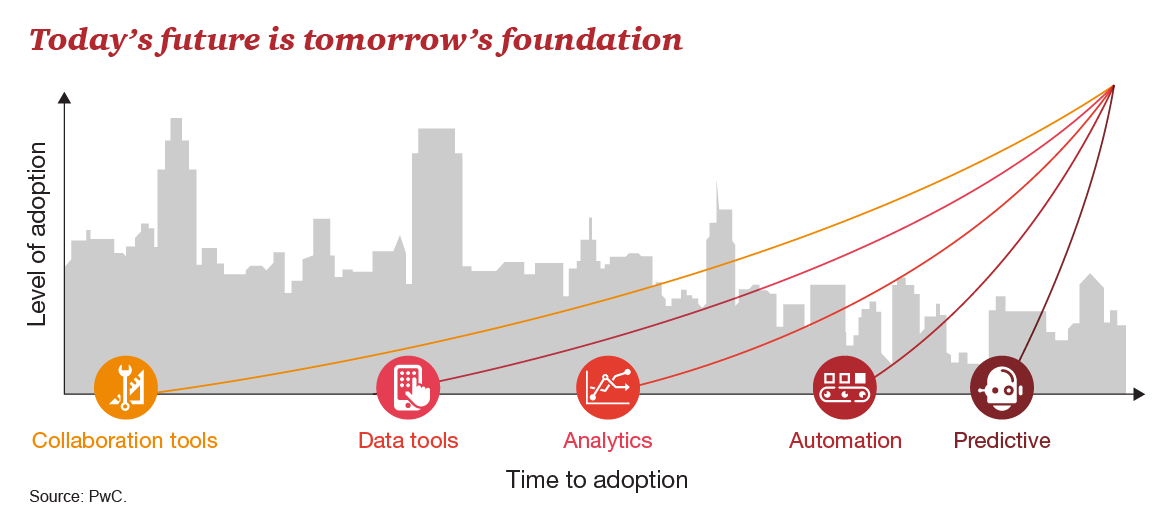 Embracing the impact of risk
Internal Audit functions must not only fully understand innovation's impact on their organizations' risk profiles but also fully embrace that impact themselves.