Workforce strategy
A new plan for how work gets done
More than ever before, there continue to be opportunities to consider who does work and the strategy of how work gets done. Decisions on workforce strategy need to incorporate a wide set of factors and trends across society, technology, demography. They should also address the tax, legal and regulatory implications. The need to properly plan for the short-, mid- and long-term is greater than ever.

Workforce performance and experience
Redesigning the employee's experience at work
Companies need to expand their concepts of what they deliver to the employee — a job, a career and a paycheck are no longer enough. Companies need to consider the experience that they are delivering and whether that experience is consistent with the employee value proposition and external brand.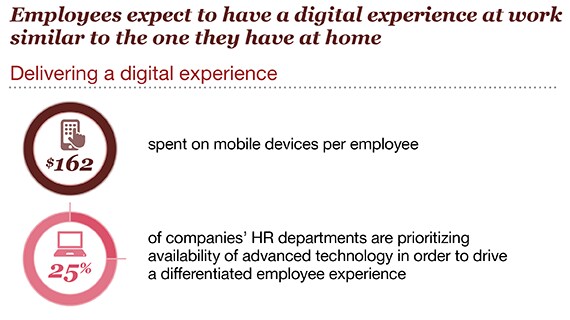 Workforce environment
Rethinking the work environment, from physical to virtual
Modern work environments balance space, both physically and virtually. It's more than foosball tables, free food, and working from home. Workplace strategy represents another domain that is often outside the realm of consideration for the traditional HR department. Considering the cost of real estate, the opportunity to rethink the environment while improving outcomes and costs is imperative.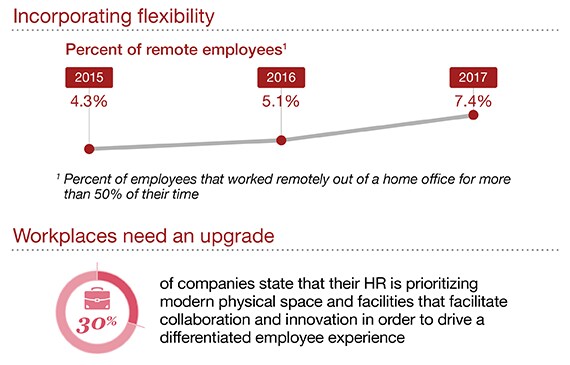 Workforce risk
Stakes climb for workforce risks
Business leadership, boards and stakeholders are increasingly looking to understand the risks inherent in the workforce. Greater transparency to the risks is being expected around the globe. Social media is placing 'radical transparency' on a wide variety of risks.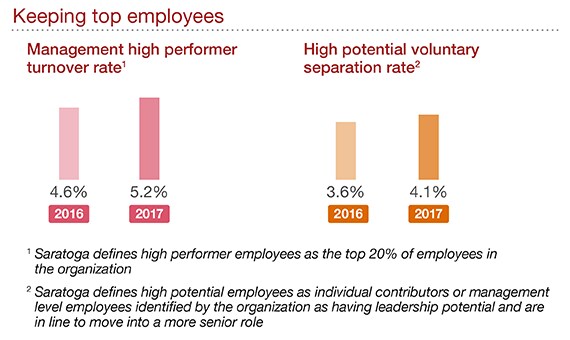 Diversity and inclusion
Rethinking processes that impact diversity and inclusion
As organizations continue their journeys with Diversity and Inclusion, HR is recognizing the need to move beyond simple counts and ratios as a barometer of success. Progress is being made in the percentage of diverse employees and promotion rates for females. But to achieve long-standing and culture-changing results, HR needs to creating real equity and opportunities for all employees regardless of their background.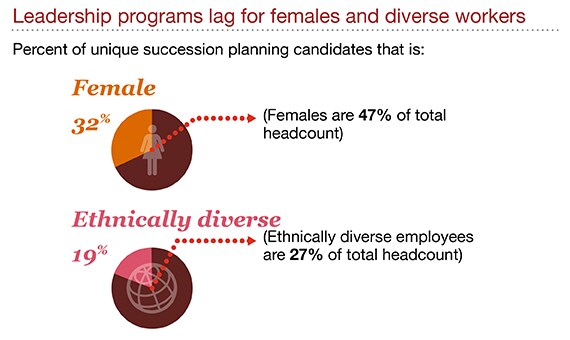 Learning strategies
Upskilling and reskilling for tomorrow's jobs
How do organizations most effectively fit today's workers into tomorrow's business? With the adoption of Artificial Intelligence and other digital advancements, with mandates for new leadership models, and with new ways to get work done, most organizations will need to address how to upskill and reskill their current workforce. And the need to train is further pushed forward by retirement, which is putting pressure on future leadership and training programs.