Social media impact
Addressing the fast-changing social media landscape will require speed and agility
A PwC analysis of megatrends reveals that globally, one in four people uses social networks, and by 2020 there will be more than seven devices per person. Companies must adapt to rapid change in the technology and social media landscape.
Almost nine in ten respondents (89%) have a policy on employee use of social media. A significant percentage use social media to communicate about their compliance and ethics programs internally (51%) and to external stakeholders (41%). Four in ten also review social media postings during the hiring process, and 41% monitor sites to identify potential misconduct.
Social media is a useful tool, but caution is warranted. With technology and social media advancing rapidly, companies should review their policies and practices in this area frequently to manage risk and ensure ongoing compliance with evolving guidance.
Despite the growing use of social media, only 3% of respondents rated it a top three risk. It could be that the risks related to social media are being addressed through other initiatives that address privacy and other related issues.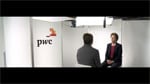 State of Compliance 2014: Social Media Impact
PwC's Sally Bernstein and Andrea Falcione discuss how companies must adapt to the fast-changing social media landscape.
Back to top