Stephen DelVecchio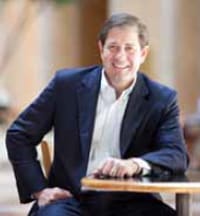 Global Delivery Model Leader
PricewaterhouseCoopers (PwC)
"But I have Promises to keep." --Robert Frost
How many promises has your company made today? How many has it received? Are your stakeholders likely to believe what you say? Do you believe what your business partners say to you? In an uncertain economy, blind faith just doesn't suffice. No matter how positive your brand, more is needed. Successful companies know that strategies grounded in increased transparency of non-financial information, coupled with heightened credibility, will not only position them for greater success, but also help them mitigate risk, improve operations, and deepen relationships with stakeholders. Is your company among them?
Steve leads Global Delivery for PwC's Risk Assurance practice and has years of diverse experience assisting global entities in assessing, evaluating, designing, and implementing solutions for complex business processes and risk management issues. His responsibilities include the design and implementation of scalable compliance monitoring and testing processes for worldwide adoption in our global Service Delivery Centers ("SDCs"). In that role his team coordinates the development of global methodologies, standards, training and leading quality initiatives to ensure consistency in execution.
Steve has held numerous positions in both client service and Firm management. Most recently, Steve served as the Global Leader of the Systems and Process Assurance practice. The practice has over 6,000 professionals worldwide, many of them industry specialists, and provides services designed to identify, assess and manage complex risk and control issues across the enterprise whether they are strategic, financial, systems, or operational in nature. Prior to this appointment, he ran the Firm's Risk Management practice in the Northeast Region.
Steve is a Certified Public Accountant and has over 30 years of experience as a consultant and business advisor.
BS in Accountancy, Bentley College
Certified Public Accountant, Massachusetts