John Sabatini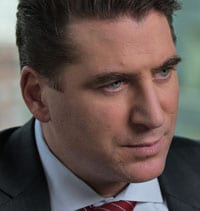 Principal
Risk and Compliance Systems and Analytics Leader
John Sabatini is a New York-based principal in the Risk Assurance practice leading PwC's Risk and Compliance Systems and Analytics Services. John and his team are responsible for helping risk, compliance, and finance organizations conduct testing and assessments using analytical systems and techniques; transforming departments to better handle increasing data needs; building dashboards and surveillance systems to allow senior management to focus on the highest risk areas; and assisting with data governance needs.
In his previous roles, he led global audit teams responsible for evaluating the firm's internal control structure and providing strategic advice to management as they developed control solutions and monitored the implementation of management's control measures. He also served seven years in the U.S. military as an Army captain and intelligence officer, primarily during the Balkan wars, building intelligence and communication systems.
John is a Certified Information Systems Auditor (CISA) who earned his Bachelor of Science in American Politics and Computer Engineering from the United States Military Academy at West Point, NY. In addition, he has earned MBAs at both Columbia Business School, with dual emphasis in Corporate Strategy and Finance, and at Fordham Business School, in Accounting.
Media spotlight: 
Money laundering finds new home in trade finance arena
By Susan Kelly featuring John Sabatini
FierceCFO
January 14, 2015