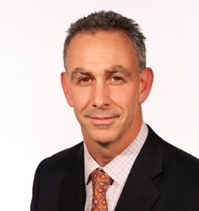 Jonathan Sackstein
Summary of experience
Jon is the US Retail and Consumer (R&C) Assurance leader at PricewaterhouseCoopers and is responsible for leading strategy and operations for the US R&C practice. With over 20 years of experience serving retail, consumer and private equity clients, Jon specializes in leading the delivery of our services to large multinational companies and is an expert in accounting, financial reporting, internal control and other operational issues.
As the assurance leader, Jon also serves as the global engagement partner on audit and non-audit clients, directing the delivery of PwC's assurance, advisory and tax services. He has previously served as a risk management partner advising PwC teams on challenging practice matters.
Clients and colleagues seek Jon as a resource and a recognized industry leader. Jon is licensed in New York, New Jersey and Connecticut.
Jon is actively involved in the community and lives with his wife and two children in Northport, NY. In his personal time, Jon enjoys activities such as crossfit and tennis and time with his family.

Connect with Jonathan on LinkedIn