1. Boosting resilience for even more extreme scenarios
From back-to-back hurricanes and 100-year-floods to historic winds fueling devastating brush fires—the industry seems to be tested at every turn and in every geographic region.
There's reason to believe that those tests will continue into 2018 and beyond, with studies showing that the frequency of multi-billion dollar events continues to grow year-after-year. Beyond natural disasters, resilience in the face of man-made threats certainly isn't fading from focus, either. We take a look at how power and utility companies can expand their playbook in the year ahead to be even more prepared.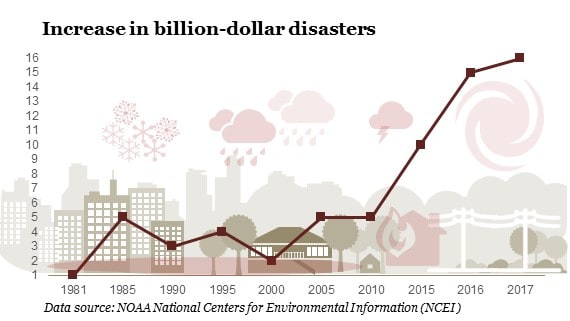 2. Evolving the grid to serve changing needs
Making the grid more resilient and reliable has evolved well beyond traditional "hardening" projects aimed at strengthening poles and wires—the physical backbone of the electric system. Now, grid modernization is also synonymous with efforts to make the grid more resilient, efficient and responsive to customer demands.
Each day, power and utility companies reach new milestones. We explore how companies can take their efforts to the next level.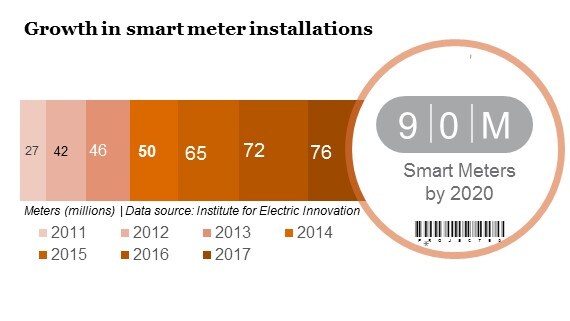 3. Embracing the future of cost savings
As part of the industry's mantra for over 100 years, utilities take great pride in providing essential services at affordable rates to all customers. In order to continue making essential investments, while keeping rates affordable, utility management teams are looking beyond generation for cost savings and productivity increases.
In 2018, more utilities will set up their own innovation organizations to explore new technologies and rethink how they've done things in the past. Learn about some hidden opportunities in your company.
4. (Re)defining the workforce of the future
In 2018, we'll see power and utility companies take more steps toward embracing automation, robotics and augmented intelligence to evolve their business from the back office to field operations—a top area for growth. Agility and adaptability will continue to grow in importance for existing staff, and many are ready to embrace the challenge.
As the industry looks for talent with different skills, it faces enormous competition from other industries. We examine how utilities can "up their game" in this competition.
Data for graphic: PwC Workforce of the Future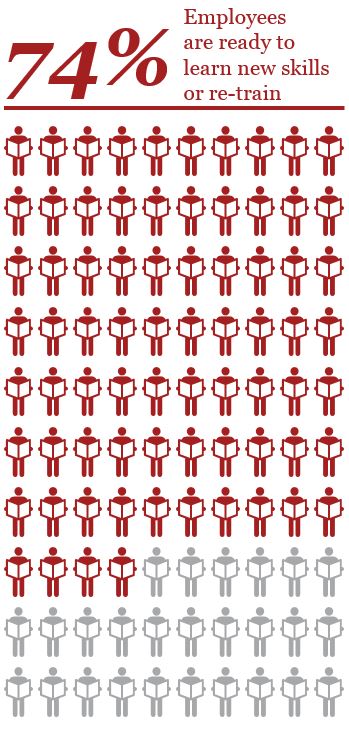 5. Embracing a new customer relationship
Building a stronger and better relationship with customers will grow in importance even more during 2018. That means continuing to develop digital technologies that give customers easier access to their energy information, improving processes and practices and ensuring that every interaction is valuable and consistent.
Power and utility companies may have the most to gain by taking bigger steps toward becoming trusted energy advisors or partners, specifically to their commercial and industrial customers. We explore this often untapped opportunity.
6. Running the next play with tax reform
With the most significant overhaul of the US tax code in more than 30 years now in the end zone, the ball has been tossed to companies to determine exactly how reform will impact their business, their cash flows and capital investments for years to come.
The impacts will be felt across power and utility organizations, particularly within tax and finance teams. As 2018 is underway, they are now shifting from evaluating how tax reform "could" impact their processes and systems, to how it "is" impacting the business. Find out the top questions that you should consider within your organization.
7. Continuing to make the most of M&A
With tax reform finally law, dealmakers will have a little less uncertainty to navigate as they evaluate purchases and sales within the power and utilities industry. The verdict is still out, though, on how much impact tax reform will have on merger and acquisition activity, if any. We expect the deal market to stay warm in the year ahead, with major players who led significant deal activity over the past few years to complete their integration efforts and potentially return to the deals table this year. We discuss capturing opportunities to set the right path forward.
8. Leading the way in responsible reporting
More and more, investors are not only looking for a strong financial performance but are also considering environmental, social and governance (ESG) criteria in their investment decisions.
Learn how leading power and utilities companies are listening to shareholders and striving to address environmental, social and governance concerns.