The situation
The precipitous drop in oil price is exposing inefficiencies hidden by capital inflows and the focus on production growth. This type of rapid change often defines companies both in the near and long term.

The inability to effectively transform their organizations leaves many companies lagging their peers, while the slash-and-burn mentality often returns sub-optimal results and stunts future growth.
Transforming the business model requires a rapid yet systematic approach.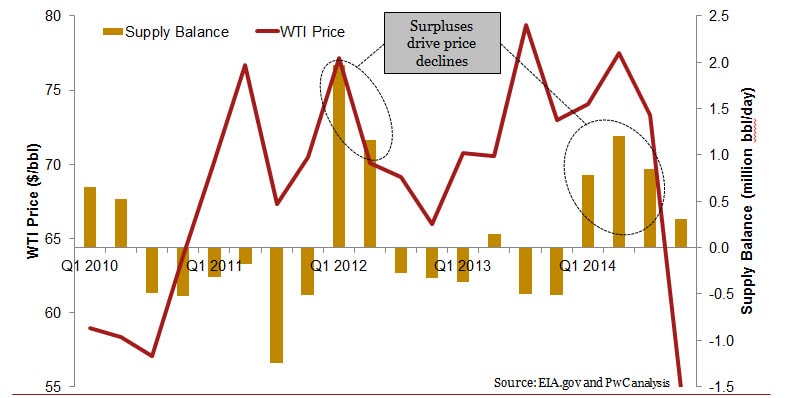 Our approach
A systematic approach expedites the implementation of quick wins while developing a road map to create a redesigned business model that delivers sustainable value.

Our approach is tailored to incorporate the efforts that are already underway, while identifying additional opportunities. Through this process we accelerate and maximize benefit realization, while creating a model that is sustainable.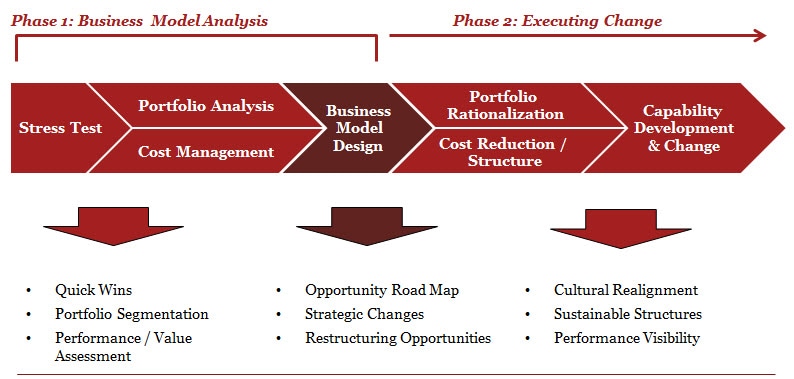 The stress test
Segment the business and stress test it to understand the relative expected value contribution and optimal strategic, financial and operational opportunities.

Portfolio analysis
Analysis of the portfolio objectively identifies improvement opportunities to asset performance, alignment and mix.

Cost reductions
Cost reduction is about:
understanding what things should cost
identifying the levers that should be pulled to reduce costs
rationalizing the activities that drive cost
restructuring the organization to drive future growth.