PwC's Health Research Institute surveyed consumers and found they would be willing to spend approximately $13.6 billion a year of their own money on healthcare services. The chart below shows how this breaks out.
You need the Adobe Flash Player to view this page. Get Adobe Flash.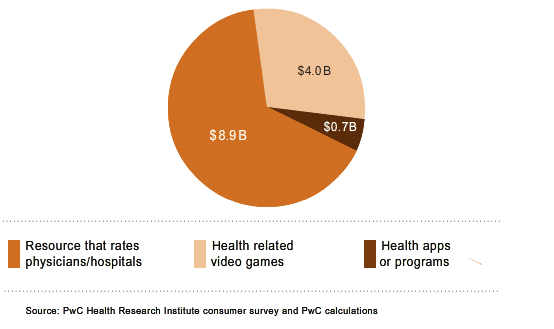 PwC's Health Research Institute consumer survey found more variability by age for consumers willingness to pay for health apps and health related video games than resources that rate hospitals/physicians. By scrolling over each circle, you can also see the breakout by male and female consumers.
This content requires the Adobe Flash Player. Get Flash