Dear Educator:
We know it has been a tough winter for many of your campuses. As February winds down, we hope to soon see signs of Spring.
In our newsletter this month, we highlight our 2nd annual Aspire to Lead event and our recently released paper, Data driven: What students need to succeed in a rapidly changing business world. We also celebrate 81 years leading the Oscars® balloting process. In addition, we've included the following publications: our Global State of Information Security Survey 2015, Key considerations for board and audit committee members and 2014 Year-End State Tax Review and a Look Ahead to 2015 and Beyond.
---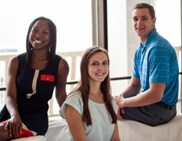 On February 27, you can join the dialogue on women in leadership by participating in PwC's second Aspire to Lead series global forum. The event's webcast, broadcast live from London, 12:30pm ET / 9:30am PT, focuses on the theme: "The Confidence to Lead." PwC Leaders, Google UK Leader Eileen Naughton, and The Confidence Code authors Katty Kay and Claire Shipman will share their perspectives on building confidence as a leader. The webcast will also explore our partnership with HeForShe and engage men in the movement. The event will conclude with a Q&A session.
We hope that you will join us and please encourage your students to do so as well! Register for the live webcast (or access the video replay) at pwc.to/aspireus.
---
Earlier this month, we released a provocative thought leadership piece, "Data Driven: What students need to succeed in a rapidly changing business world." The paper includes insights from the 18th Annual Global CEO Survey and shows how advances in technology and data analytics are changing how we work and deliver quality to our clients. We also recommend accounting curriculum changes to help students acquire data analytics skills and develop other relevant skills such as business acumen, global acumen, leadership and relationship building. We look forward to your feedback and the opportunity to dialogue with you about these important issues as we work together to shape the future of our profession.
---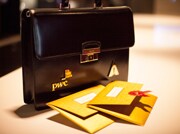 This month PwC celebrates 81 years of leading the Oscars® balloting process on behalf of the Academy of Motion Picture Arts and Sciences (the Academy). Click here for photos and history of PwC balloters over the years and view the press release regarding the current balloting leaders.
---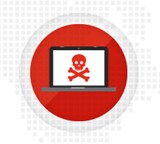 Today, most organisations realise that cybersecurity has become a persistent, all-encompassing business risk. But as the frequency and costs of security incidents continue to rise, our survey found that many organisations have not updated critical information security processes, technologies, and employee training needs.
In some cases, it appears that information security programmes have weakened due to inadequate investments in information security. At the same time, the financial costs of investigating and mitigating incidents grow year over year.
Find out what basic security safeguards businesses can implement to manage today's elevated threats.
---
A fresh and critical look at the boardroom agenda is crucial as companies are confronted with a changing business landscape, technological advances, and significant risks such as cybersecurity. Our latest edition of Key considerations for board and audit committee members addresses topics for today's changing boardroom agenda.
---
We are pleased to share PwC's 2014 Year-End State Tax Review and a Look Ahead to 2015 and Beyond—a brief, interactive summary and collection of Insights focused on the key developments, issues and trends across the state and local tax landscape in 2014 and what we may expect for 2015 and beyond.
---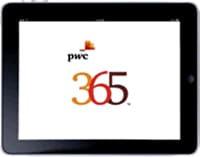 If you have not yet downloaded 365™, we encourage you to take a few minutes to do so. The app can be customized by topics, industries and your favorite authors. You can also save and share any ideas that interest you. Download the app for your iPad or iPhone today!
---
Please contact us pwc.university.relations@us.pwc.com if we can be of assistance to you. Best wishes for the New Year!
Best Regards,
Julie Peters
US University Relations Leader