General Data Protection Regulation (GDPR) readiness
Preparing to address real-world impacts of GDPR
For companies that do business in Europe, the landmark General Data Protection Regulation (GDPR) will bring cascading privacy demands that require a rethinking of data privacy. PwC's GDPR Workshop, Assessment and Program Build team can help you understand your current state and chart a road map toward a future that is compliant with the GDPR. We do so using proprietary assets, design and operate capabilities. Our tailored assessments entail risk analysis and identification of data types and management policies, followed by a data-privacy gap assessment and remediation road map. Our GDPR team also helps organizations define and establish an ongoing governance structure to coordinate, operate and implement remediation activities. Once these processes are in place, PwC helps businesses implement a customized GDPR program and establish ongoing compliance mechanisms to promote continued accountability and improvement.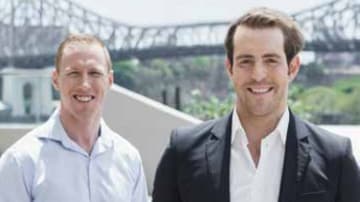 Personal data governance
Unlocking the value of personal information use across its lifecycle
PwC's Data Inventorying and Life Cycle Management services help businesses identify, classify, and govern the use of information throughout their digital ecosystem. To assist organizations in achieving the value of their data, we employ a Data Use Ethics and Governance approach that integrates the overall strategy, policies and processes, people, and monitoring of data use. This integrated methodology helps businesses govern data to protect sensitive information and comply with global laws and regulations. Our peerless implementation team works with organizations across industries and geographies to better understand unique data risks and opportunities throughout the data lifecycle from collection through erasure.
Privacy assessment
Identifying readiness to meet regulatory standards
PwC's Enterprise Privacy Assessment services capture organizations' current status against a variety of industry and regulatory privacy standards and frameworks. Our services provide privacy offices a baseline from which to manage their privacy risk in a manner that is pragmatic, timely, and prioritized. Our global Privacy Assurance & Regulatory Response services help businesses improve privacy practices, strengthen their standing with regulators and bolster trust among consumers. With knowledge gained from experience and long-term relationships with regulators, PwC acts on the perspectives of regulators to build effective data-privacy programs and confidently respond to breaches. What's more, our privacy-assessment practice has more than a decade of experience delivering attestations required by local, state and federal regulators.
Privacy transformation
Enabling business objectives around the use of personal data
Our Privacy Transformation approach delivers end-to-end programs that help organizations understand and maintain a balance between risk and reward—and enables them to say "yes" to transformative opportunities.
To get there, PwC's Privacy Compliance and Monitoring team helps businesses build a program founded on a Global Privacy Framework. The scalable framework consolidates hundreds of global data-privacy laws, regulations, standards and guidelines into a common set of custom controls that are integrated with businesses' governance, risk, and compliance infrastructure. Our implementation teams comprise a broad network of thinkers and doers—including former chief privacy officers (CPOs)—who have the perspectives to help businesses transform their privacy program, no matter the industry or geography.