Webcasts, videos & podcasts
PwC leaders and specialists share ideas and perspectives on business challenges and opportunities.
Journals at risk: Navigating PeopleSoft journal processing complexity - September 24, 2015
This webcast will discuss the key concepts within journal processing and workflow in PeopleSoft, how users are able to bypass intended controls to create manual journals, and ways to close loopholes that allow users to circumvent PeopleSoft controls.
---
Technology industry executive webcast series - September 23, 2015
Please join us for our quarterly webcast designed to address technical accounting issues impacting technology companies. In this webcast, PwC Technology and National Office practitioners will discuss CEO pay ratio, pay for performance, executive compensation clawbacks. equity method accounting and more.
---
SEE ALL
Podcasts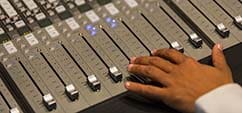 PwC's CFOdirect podcast series features perspectives on today's key regulatory, accounting and financial reporting developments. Each of our episodes provide insight using plain English to help you stay current in a rapidly changing business world.
Suggest a topic
Please share with us your suggestions for future PwC webcasts, videos and podcasts.