Center for Veteran Transition and Integration
Creating and providing access to the best-in-class tools and programming veterans need as they transition from active service to college and the workforce.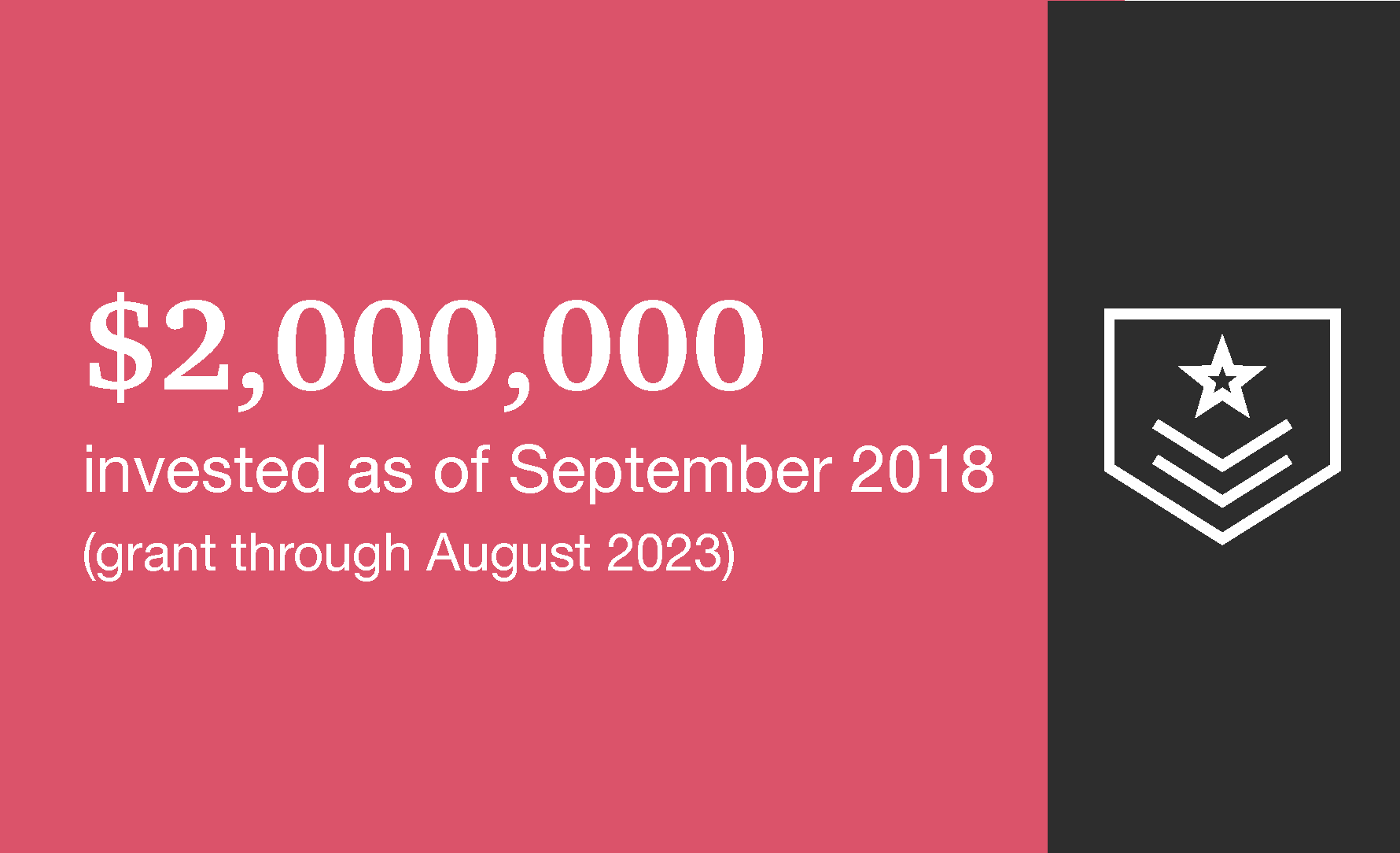 Dixon Center for Military & Veterans Services
Connecting veterans and military families with what they need for meaningful employment, education, and overall wellness, by providing hiring and training programs on military installations for guaranteed employment upon leaving the service.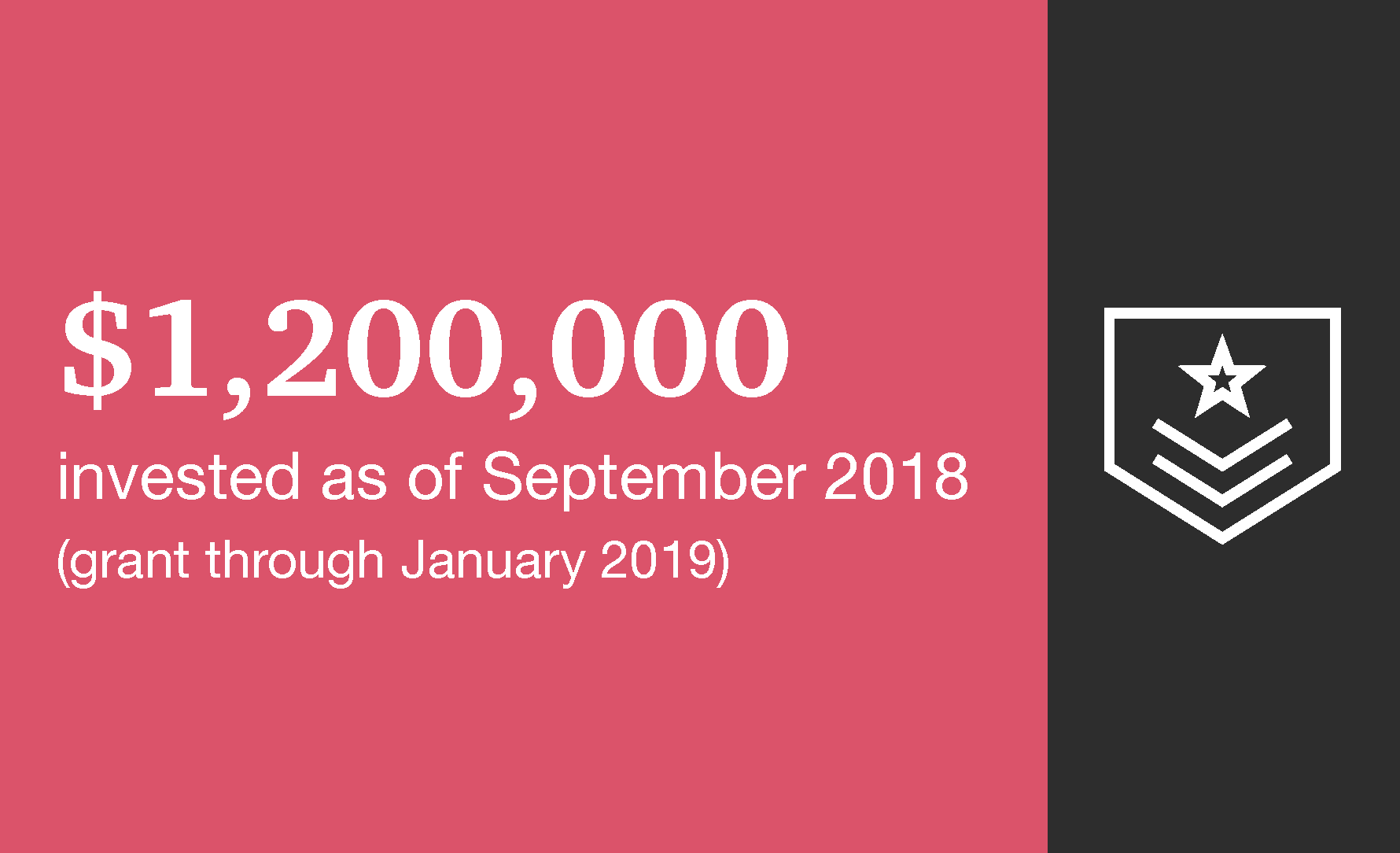 FourBlock
Building a community of high-potential veterans and employers in a supportive learning environment through the Career Readiness Program, which provides a professional development curriculum for veterans.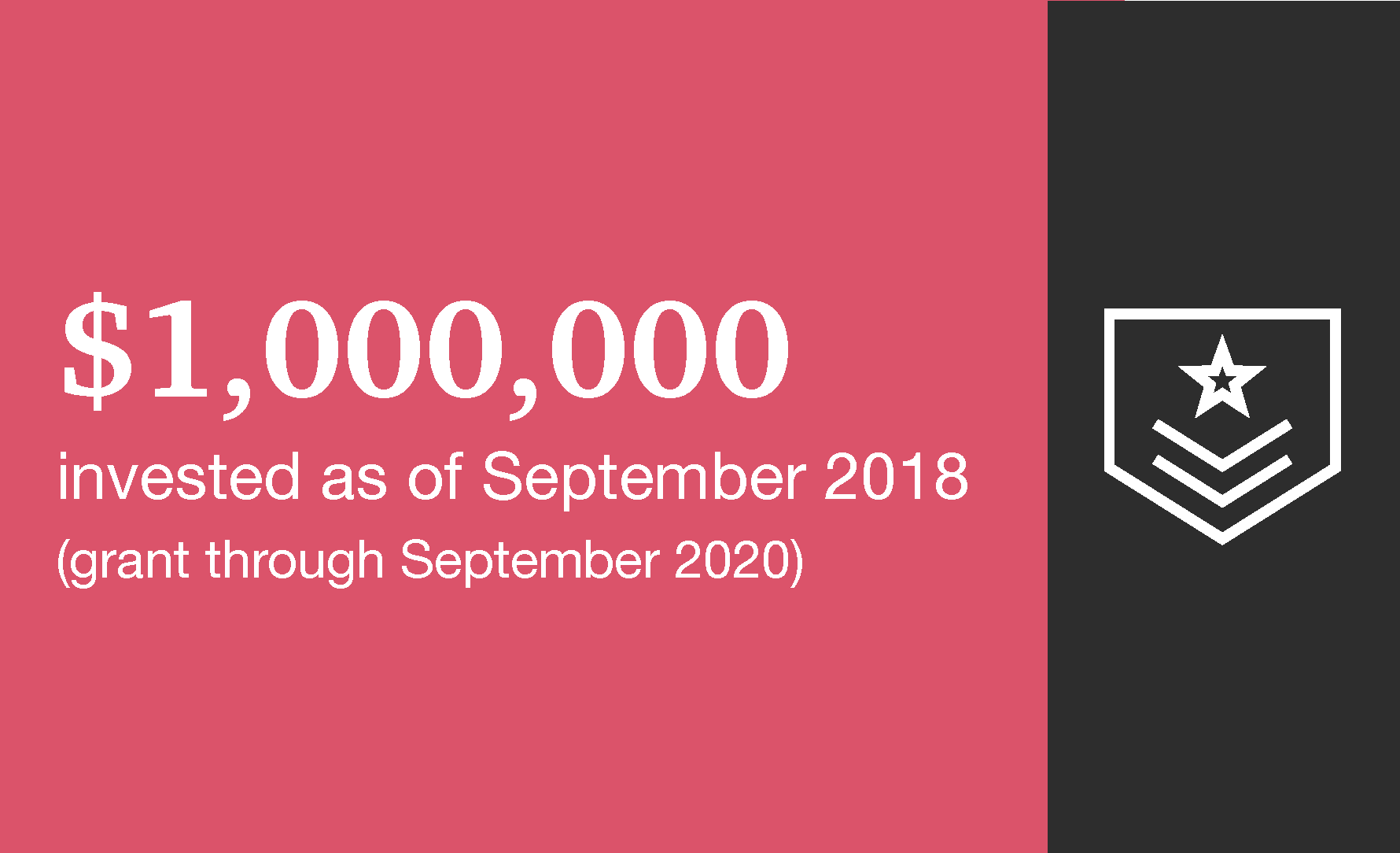 Hire Heroes USA
Empowering US military members, veterans, and military spouses to succeed in the civilian workforce, via an enhanced digital platform which connects job seekers with trained Transition Specialists providing a range of personalized services.
Marine Corps Scholarship Foundation, including Career and Technical Education program
Honoring Marines by educating their children.
Student Veterans of America
Providing military veterans with the resources, support, and advocacy needed to succeed in higher education and following graduation.