Annual income
Income remained flat to declining for Australian and UK banks, reflecting limited growth potential outside of 'saturated' home markets, and as decisions were taken to reduce or exit certain businesses. In contrast, Singapore banks demonstrated top-line annual income growth of 7%.
Return on Equity
Singapore banks were able to increase Return on Equity steadily despite a mature local economy through growth in overseas markets, particularly Hong Kong and China. UK and Australian banks profitability were impacted by reduced opportunities for growth and in incurring significant costs associated with repairing customer trust.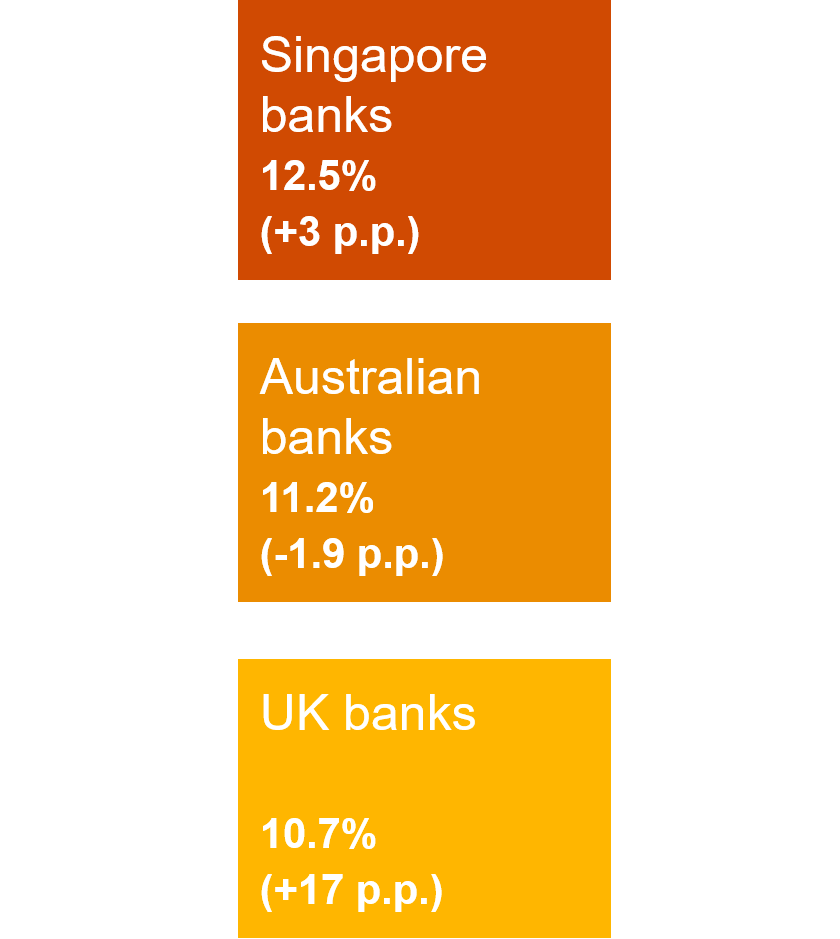 Net Interest Margin
Singapore banks consistently delivered stronger Net Interest Margin as SIBOR rose, going against the tide of UK and Australian banks.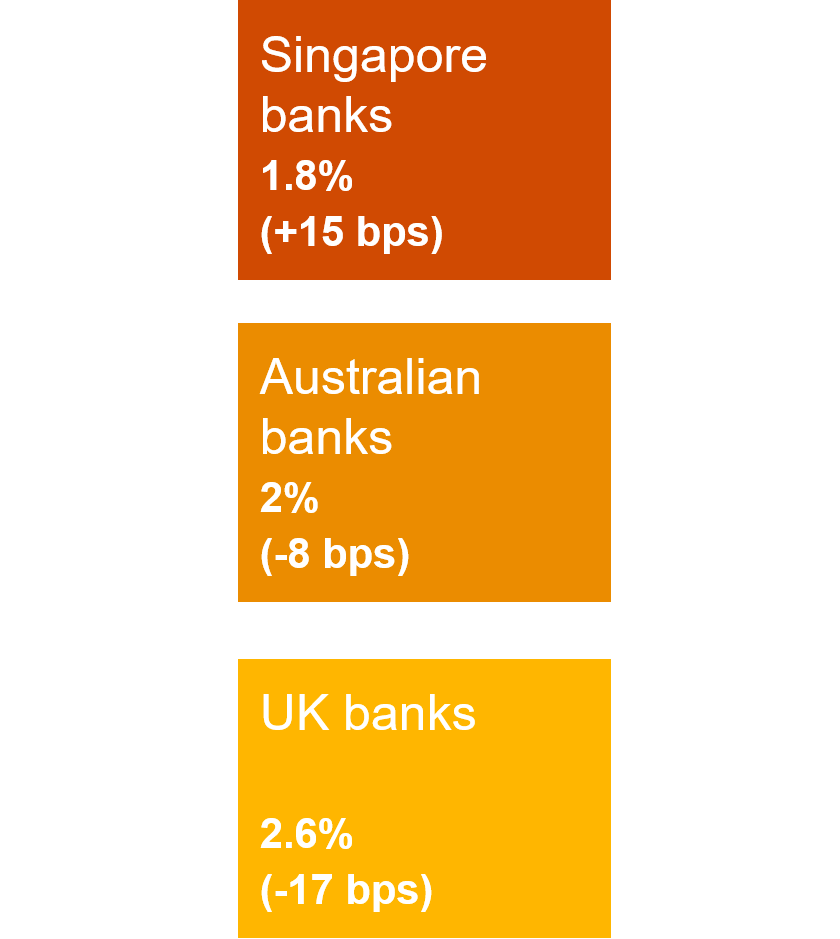 Cost-to-income ratio
Singapore banks demonstrated disciplined cost management whilst the cost of rebuilding customer trust and maintaining higher compliance costs impacted UK and Australian banks.
Lending
Lending asset growth for Singapore banks exceeded that of UK and Australian banks through their overseas lending, particularly in Hong Kong and China. We see Singapore banks as increasingly 'business lenders' and Australian and UK banks as 'retail lenders'.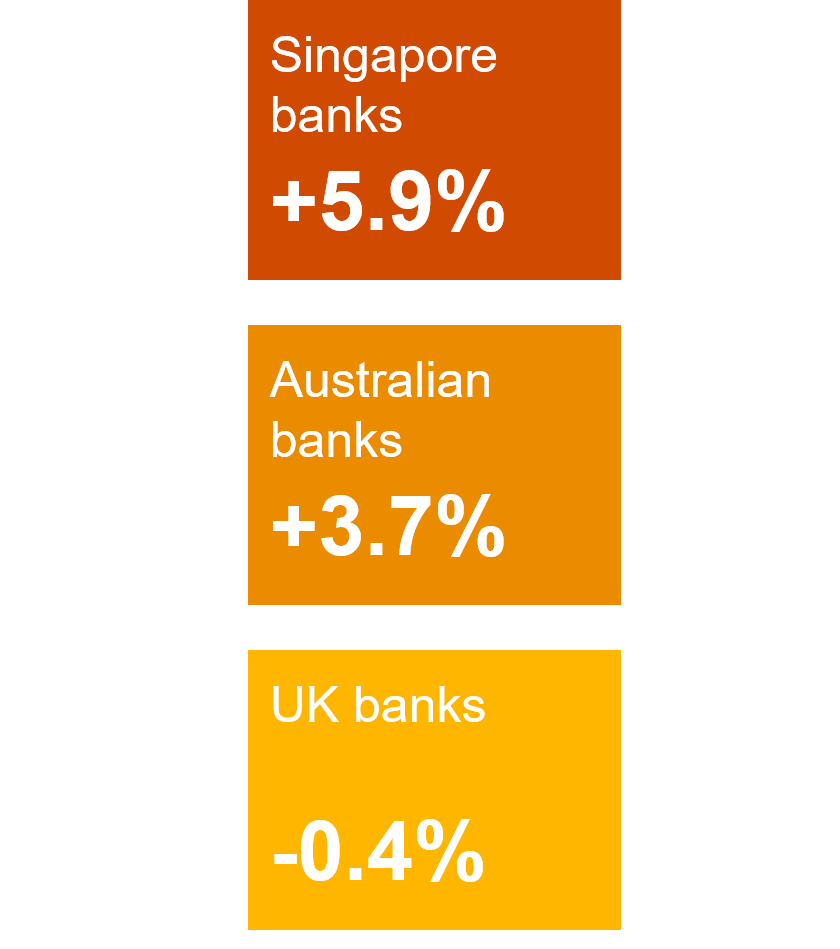 Dividend pay-out ratio
Whilst capital ratios are steady, dividend pay-out ratios were broadly reflective of earnings volatility in each region - UK banks being most volatile and Australian banks being the least. Australian banks payout ratios are trending up, reflecting limited potential for growth and possible changes to future dividend pay-out rates. In contrast, Singapore banks pay-out ratios are low, suggesting a strong confidence in lending growth, and possible increased dividend potential going forward.