The digital and innovation challenge
Charting the future direction of the business with a strategic plan can help determine the range of skills and experience needed to achieve continual innovation in the digital age.
Think beyond the immediate demands of day-to-day business and develop and informed view of what the picture will look like in two, five or ten years.

Understand trends that drive change, assess products that are vulnerable to new technology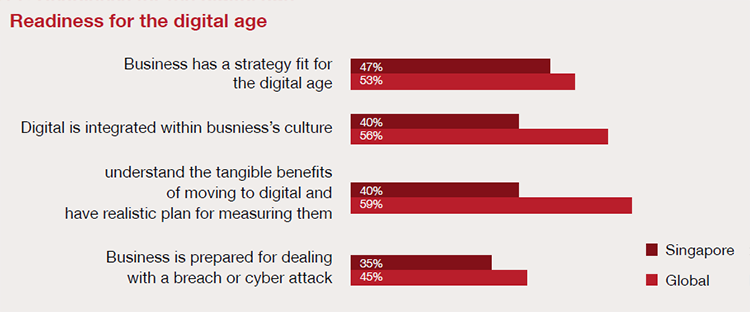 Professionalising the family – the succession challenge
Succession planning is a major factor in addressing the 'missing middle' – in enabling continuity and aligning the goals of both the family and the business.
A smooth transition from one generation to the next takes into account succession planning for ownership and leadership.
Communicate and engage with the next generation. What will it mean for a next generation family member to:

Own and manage the business or
Own but not manage the business?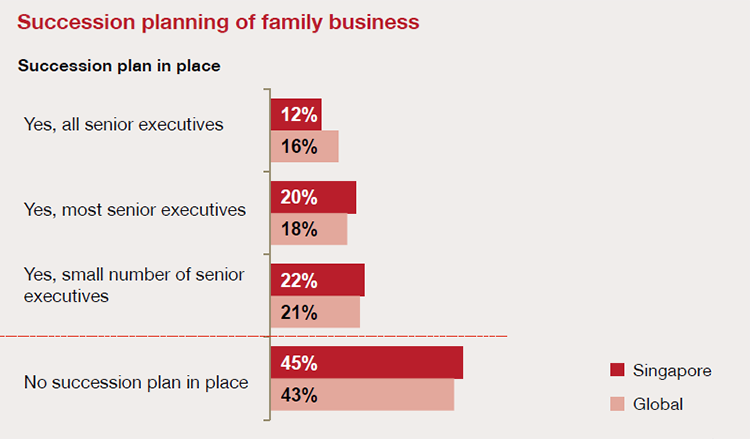 Professionalising the family – governance and conflict mechanisms
Family conflict management is not only integral to the survival of the business, but also to the survival of the family. Singapore lags behind in this area with 57% of family businesses having one mechanism to deal with conflict, far below the global average of 82%. Questions family owners need to consider:
Are there rules or guidelines within the owner's family for dealing with family/business issues?
How do owners, management and shareholders interact with one other?
Are these three stakeholder groups clear of their roles and responsibilities?