PwC sponsored "Business Update 2012" Conference in Ulaanbaatar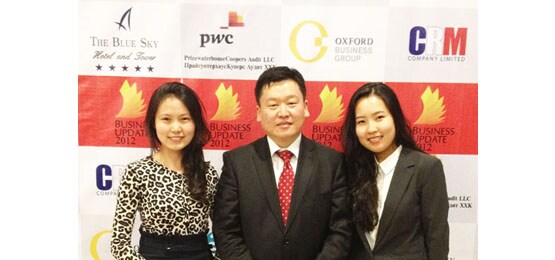 Saturday 24 November 2012
- The third national wide "Business Update 2012" Conference was held on Saturday 24th November in Ulaanbaatar. PricewaterhouseCoopers (PwC) was delighted to join the conference as the General Sponsor and was honoured to deliver a speech on "Developing your people- the key to business success" at the conference.
There were representatives of 15 successful companies in Mongolia talking about their best practices and know-how to participants of about 300 companies, who were CEOs and managers.
PwC is committed to contributing to the Mongolian business environment and was proud to witness many young business men and entrepreneurs attend the conference to sharpen their business skills and exchange their knowledge.