Transfer pricing and financial services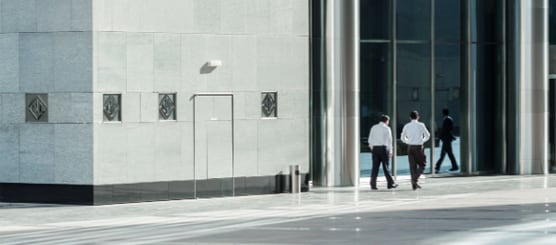 Navigating the complexity – Findings from a financial transactions transfer pricing global survey

Helping tax professionals navigate these complex laws in over 40 countries.
A fast-changing environment, with major regulatory developments
The financial services industry has faced near-unprecedented turbulence over the last several years.
The global financial meltdown, the euro crisis, unrelenting fiscal pressures from governments around the world — and a boomerang of new national and supranational regulations and capital requirements — have all contributed to a far more challenging operating environment for financial services firms in the post-2008 world.
Perhaps nowhere is this more evident than in the scrutiny shown by tax authorities everywhere on the pricing of inter-company financial transactions — an arena where the financial services industry is uniquely complex. And the scrutiny is expected to continue, as new regulatory and legislative developments — including globally widespread changes to interest tax deduction legislation, and OECD warnings on the use of financial transactions for base erosion and profit shifting — continue to unwind.
Coping with the new transfer-pricing realities
Needless to say, this flurry of new rules, capital requirements and fiscal pressures around the world will continue to affect the way financial services groups structure their operations — just as their own credit-availability pressures continue to rise.
In response, multinationals are devoting significant resources to developing new treasury business models that promote increased self-funding and tax optimisation through inter-company loans, guarantees, and tools such as cash pooling. This higher degree of self-funding, in turn, is bringing an increased focus by cash-strapped tax authorities on the transfer pricing of financial transactions — with the concomitant risk of double taxation through adjustments and penalty payments.
Clearly, for financial services firms, given the inconsistency and fluidity in global transfer pricing rules, and stepped-up liquidity and capitalisation requirements — not to mention the significant increase in scrutiny from tax authorities everywhere — having a robust, sophisticated global transfer pricing policy in place is a more pressing business challenge than ever been before.
PwC's financial services transfer pricing network: Global guidance, local knowledge
Whether you are in banking, capital markets, insurance or asset management, PwC is here to help — with sector-specific, locally grounded advice and solutions, including advance pricing arrangements, adapted to the markets you are in.
With our extensive global presence, our team of highly specialized, highly experienced financial services transfer pricing professionals (many with advanced academic degrees), and our strong record of cross-border collaboration, we offer you pragmatic, valuable guidance on the full range of inter-company financial transactions and related transfer pricing issues — such as loans, guarantees and cash pooling.
We also have the latest information on both current and upcoming legislative developments affecting inter-company loans globally, as well as boots-on-the-ground knowledge of local tax authorities' evolving attitudes towards transfer pricing of financial transactions.
With over 3,000 transfer pricing professionals, including 300 partners, across 80 countries, PwC is the world's leading adviser* for transfer pricing. We work together on every engagement, drawing on a global resource pool to assemble the best team for your project — offering you seamless service and covering a vast range of inter-company transactions around the world.
Contact us to learn more about how we can help you ease your transfer pricing compliance burden.
* The Global Tax Monitor recognises PwC as the leading adviser globally for transfer pricing, by reputation, with a very strong lead over the competition. These results are based on the year-ending Q4 2013 figures, with a sample size of 4,060 primary buyers of tax services globally.