Total impact – a new language for business
Good growth is in everyone's interest. But what does good growth look like? Why is it important for business? How can you identify it and what will create it?
'Measuring and managing total impact: A new language for business decisions' explores why business needs total impact measurement, how to do it and the benefits of embedding it into decision making. We showcase 'Total Impact Measurement & Management', the framework we've developed with our clients to provide the total perspective on business impact.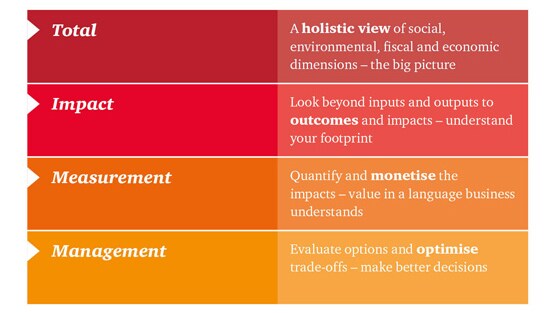 We think there is a mounting need for 'good' growth (that's real, inclusive, responsible and lasting) if business is to meet the increasing demands of a growing population on a finite planet. But 'growth' is elusive, let alone 'good' growth. So we're driving forward new thinking that could have far reaching consequences for the way we all do business and identifying what good growth looks like.
We see a need for more holistic measurement systems that take account of global mega-trends and allow management to make decisions based on a broader set of criteria than traditional management accounts. We think that if the measure of business success goes beyond financials, and a value (and a cost) is calculated for the social, environmental, fiscal and economic activities of a company, business can see at a glance the impact they're making and the trade-offs between their strategies. In effect, the business can see the optimal decision for all its stakeholders.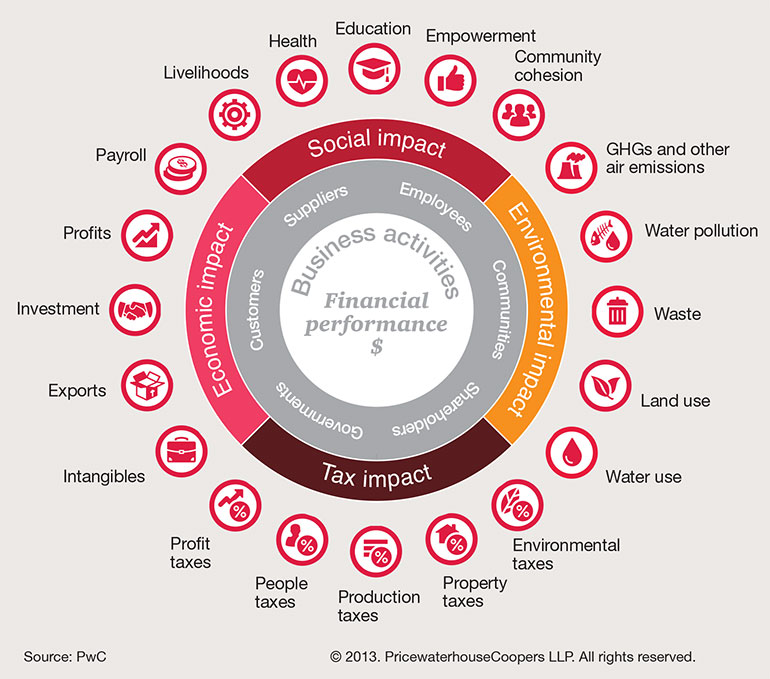 We think there's a significant opportunity to change the way we all do business using the momentum of the post 2015 MDGs (the Millennium Development Goals set by the UN). We've shared our thinking with the UN and fed into the High Level Panel looking at this important topic.
The great trade-off!
What would you do?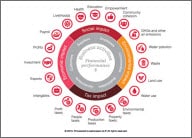 You have a choice. With TIMM the trade-offs are clear. What would you choose?