Leading the debate
We want to contribute to the debate on the need for more holistic measurement systems that take account of the global mega-trends and allow management to make decisions based on a broader set of criteria than traditional management accounts.
It's a big step so we'd like to generate interest in a total impact perspective to business measurement, to look beyond profit and dividends and show how business can achieve and evidence good growth.
The great trade-off!
What would you do?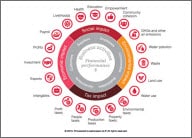 You have a choice. With TIMM the trade-offs are clear. What would you choose?