Some companies already recognise the potential in evaluating a broader range of impacts. Although they've not yet taken a 'total' perspective, their initiatives show that they understand they're making a bigger impact and contribution than their financials alone can convey. Here are some examples:
PwC (UK) – a company level total impact analysis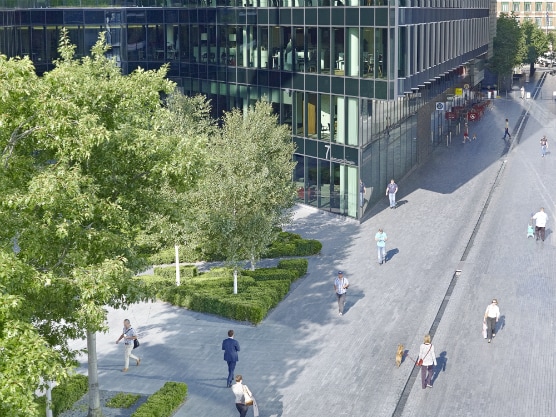 PwC is a people and knowledge-based organisation, whose main operations are professional services to companies around the world. As such, our environmental impacts are modest. But we hadn't fully appreciated the implications of our UK business on different stakeholder groups until we measured it. We measured our total impact for the first time in 2013 and have updated our analysis, in our 2014 UK Corporate Sustainability report, where we also share the details of what it means and what we're doing as a result.
Measuring our 'total impact' was partly about 'walking the talk' so that we have first-hand experience of what it takes, and to inform our advice to clients. It's part of our commitment to be a catalyst for change. Ian Powell, Chairman and Senior Partner says "Our 'Total Impact' method pioneers a better way to understand the value businesses generate and to inform decisions to ensure long term success."
We've used Total Impact Measurement & Management (TIMM) as a framework to quantify and monetise our contribution to the UK economy and treasury, as well as the social benefits arising from our investment in talent, while transparently measuring the cost to the environment of our operations. It's one of the ways we've strengthened our reporting to provide greater transparency for our stakeholders and improved information for our decision making.
We estimate that our impacts this year total £4.12 billion, 62% more than our revenue and up 3% since 2013. TIMM is a relatively new framework, and so as we've refined and improved the methodologies used to measure our impacts, we've also increased the granularity of our reporting, by splitting the breakdown of our impacts into the three categories of direct, indirect and induced. This shows that our indirect and induced impact, together, amplify our total impact by 76%.
Our total impact analysis has already permeated the business, helping to embed integrated thinking. It's given us a concept and language that helps ensure consideration of the social, environmental, and tax implications alongside the financial business case as we manage our day to day operations. And it's helped us focus our activities to decouple business growth from our environmental footprint.
Scottish Hydro Electric Transmission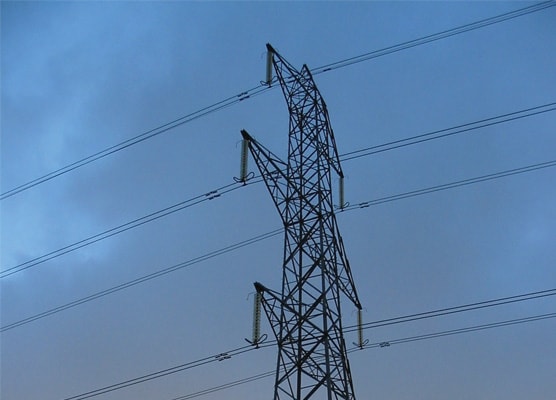 SHE Transmission is currently building a new 400-kilovolt transmission line in Scotland. At present there is no approach to help assess the value of the full range of impacts, including consent conditions, of a new transmission line. Through the use of our TIMM framework, we've worked with SHE Transmission to develop a range of methods to measure and value all material social, economic, environmental and fiscal impacts in the UK resulting from the construction of the transmission line.
The project is now in the process of estimating the value of the line's impact on areas such as visual amenity, cultural heritage, traffic, land use and waste, as well as considering taxes paid and the contributions to local and national GDP. This approach will help SHE Transmission to communicate more effectively to stakeholders how planning choices and consent conditions affect the impact of the transmission line, including any trade-offs generated. And by building jointly with SHE Transmission a transparent and quantitative framework, they will be able to revolutionise the way that social, economic and environmental impacts are considered when planning and implementing future projects. This will not only add value to the business, but also value for society.
HP - 'Go West' Strategy in China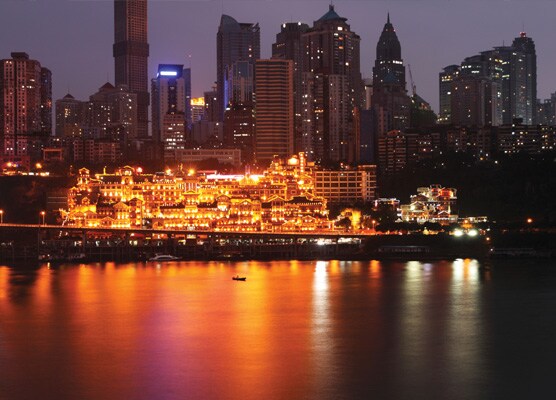 HP, like other international companies operating in China, invested in the coastal cities like Shanghai to manufacture goods such as personal computers and printers. In 2008, it noted concerns such as inflationary pressures because of rising food and energy prices, labour shortages, high staff turnover and absenteeism.
In response, HP decided to 'Go West'. By encouraging its suppliers to build new facilities in cities like Chongqing, it was able to reduce its costs, increase staff retention and improve the working conditions of the tens of thousands of workers in its suppliers' factories who no longer needed to move from their homes to coastal cities to find work.
However, a critical need to improve the logistics of moving products from Chongqing to HP's consumer markets in Europe remained. Air freight was expensive and transport by road to the coastal ports and then by sea freight took nearly 34 days. HP pioneered the use of the TransEurAsia Railway which connected China to Europe and provided it with a more economically viable route that took only 22 days.
HP's 'Go West' strategy, including the use of the TransEurAsia Railway, is part of its larger supply chain social and environmental responsibility programme. It underscores how HP has been able to use its scale, purchasing power and experience to drive innovation and improve its business processes. The strategy is delivering important benefits for:
Workers and the local community: the TransEurAsia Railway means HP can keep its manufacturing facilities in western China and remain competitive so driving employment and economic growth in the region and improving working conditions for tens of thousands of its suppliers' factory workers.
The environment: by using rail rather than air transport, HP's carbon footprint from transport is reduced by up to 95%.
The business: using the TransEurAsia Railway costs one-third that of air transport, reduces the time to reach the European market by one-third the time of trucking products to the coastal cities and shipping them and also reduces HP's inventory costs.
Puma – Environmental Profit & Loss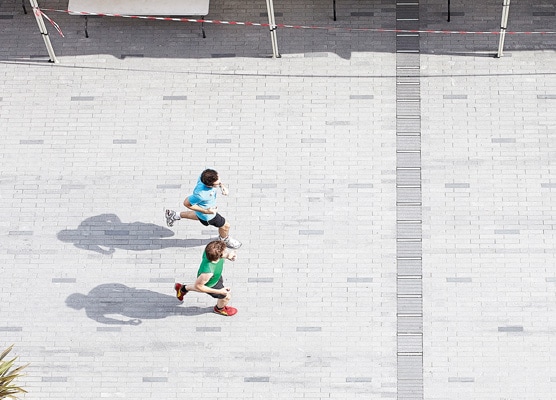 PUMA, the sport and lifestyle company, has been a pioneer in the development and reporting of an 'Environmental Profit & Loss (E P&L)'. The aim is to put a monetary value on its environmental footprint across the entire value chain (material sourcing, manufacture and disposal), which is now being applied to particular products to help consumer comparison. For example, the environmental impact of its InCycle shoe is nearly a third less than its conventional suede shoe and equivalent to €2.95, or 3% of the retail price. PUMA hopes that this sort of information will aid more informed consumer choices as well as the development of more sustainable products and is exploring ways to bring this information to consumers, as has been done with calories and nutritional information on food products. It can also help in discussions with government, for example addressing areas where sustainable materials may be subject to higher import duties than more environmentally costly alternatives. PUMA, alongside parent company Kering, has invested heavily as one of the first movers. The question now is at what point will consumer pressure will consumer pressure and government policy make this the norm and what dividend can businesses like PUMA reap in the meantime? To illustrate this dividend, for the first time PUMA had real insight into the environmental consequences of commercial decisions and of their impact on the environment by region, by product line and by use of raw material. And in the face of declining natural resources and biodiversity, the business was able clearly to assess the environment-related risk and act upon it.
Rio Tinto – Taxes paid reporting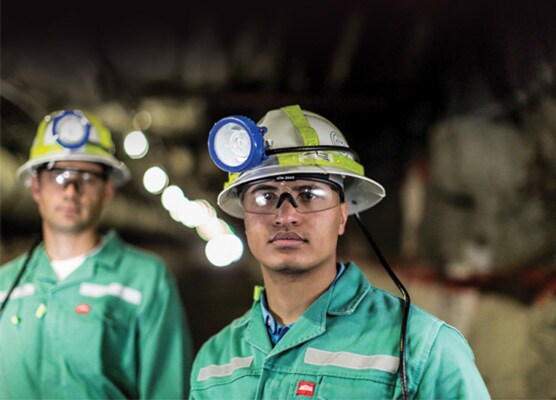 Tax is a major subject of debate for all businesses, governments and other stakeholders. At Rio Tinto, tax strategy and payments are central to the approach to achieving sustainable development for the long term as a business, as a sector and as a global corporate citizen.
In 2010 the organisation committed to increase the level of detailed tax reporting on tax payments to governments by voluntarily providing a detailed breakdown of all the taxes paid, not just corporate income tax.
"We believe that our voluntary reporting can help to foster constructive debate over natural resource taxation policy as part of the overall contribution to economic development that responsible mining investments can make. We believe that it is essential for tax policy and design to take into account the cyclical nature of the industry and to respect agreements under which investment capital has already been committed. For an industry that makes multi-decade investments, with significant front-capital expenditure, the risk of fiscal instability will influence the global flow of capital and a country's ability to attract and retain investment. Above all, tax law should never be retrospective."
Standard Chartered – Assessing social and economic impact
A well-functioning banking system plays a fundamental role in driving economic growth. But the financial crisis led to a sharp decline in public trust in the industry and many continue to question the role banks should play in society. "Banks themselves have been poor at articulating what we do and why it matters," says Peter Sands, Group Chief Executive of Standard Chartered Bank. The bank is keen to discover the role it plays in supporting growth and job creation in Asia, Africa and the Middle East – and to use this insight to drive strategic action in the business.
To evaluate, demonstrate and identify ways to strengthen the value Standard Chartered creates for the markets in which it operates, the bank has commissioned a series of independent socio-economic impact studies. The studies have been led by Professor Ethan Kapstein of Georgetown University and have so far covered Ghana, Indonesia and Bangladesh, reflecting the bank's strong and longstanding presence in many emerging markets. "By exploring and articulating our broader impact on the communities in which we operate we can begin to rebuild the contract between banks and society. A contract that is imperative to a prosperous and healthy economy," says Peter Sands.
The assessments have combined quantitative and qualitative analysis to create a picture of Standard Chartered's impact in these countries. The quantitative assessment has used the well-established Social Accounting Matrix (SAM) to quantify both the impacts of Standard Chartered's direct operations as well as those associated with the financing that the bank provides. This was complemented by a qualitative assessment of the bank's other contributions, including its trade services, financial innovation and development of expertise. The reports highlight the impact of the Standard Chartered's activities, findings it can use to help build trusting relationships with its stakeholders. In Bangladesh, for example, the bank supports, directly and indirectly, 1.5% of the country's GDP and some 655,000 jobs, and is one of the country's most important tax payers. It also supports more than 13% of Bangladesh's trade with the world through trade finance.
This information gained from these studies is helping Standard Chartered to enhance its contribution to these economies and promote sustainable business development by focusing its core skills, products and services. For example in Ghana, one barrier to SME lending was the lack of technical skills in accounting and other business operations. Standard Chartered has since partnered with PwC to provide ongoing technical assistance to SMEs in Ghana. In another example of the insights gained, by quantifying the importance of the bank's support for trade finance in the development of these emerging economies, it can highlight the potential for unintended consequences of regulatory changes that affect the supply and costs of such finance.