Sustainable water services
Meeting the world's water challenges
Are you prepared to manage the gap between
limited supply and growing demand?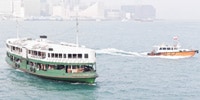 Clean water is an essential resource to human life. We use it for personal consumption, for agriculture, and for industry. As consumption patterns continue to grow, the demand for clean water and costs for controlling pollution and protecting natural ecosystems increase as well. Current population growth and urbanisation trends mean water is increasingly scarce. At the same time, extreme weather conditions can also cause situations where excess water is a problem.
Managing the implications of "too much, too little, or too dirty" water can be a challenge. Our capability statement covers:
Some of the challenges  of effectively managing water resources
Our service offerings around the sustainable use and management of water resources
Recent case studies where our clients have driven forward their sustainable water strategies
Some reports we've issued on water-related business issues
Our people around the world who you can speak to about these issues
For more details on our service offering, download this PDF
World Water Week
2013 is the UN 'International Year of Water Cooperation' and in a globalised world with a population of over 7 billion people we are all dependent on the on the same vulnerable resource, water. Climate change means that severity and frequencies of droughts and floods are increasing globally, and communities, businesses and ecosystems need to have their share from the same limited pool of water.
Our team will be at World Water Week in Stockholm from 1 – 6 September 2013. The theme this year is Water Cooperation – Building Partnerships. With a team of 700 experts globally and experience working with water users, regulatory bodies and the water sector we are well placed to build partnerships to begin to address water issues. To find out more about water week click here
---
Related research & insights