Discover My Genesis Park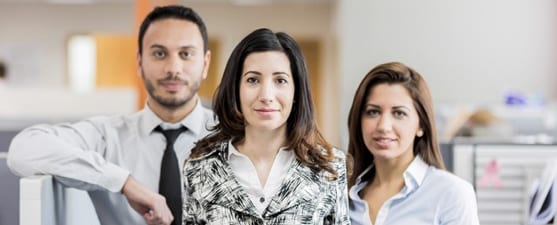 My Genesis Park (My GP), PwC's global leadership development programme, drives the accelerated growth and transformation of high potential, top-performing talent. Through its unique and intense 10-month-long curriculum and coaching, the programme helps you navigate the road to becoming resilient, responsible and authentic global leaders of the future; ones who are equipped to lead cross-border, multicultural teams and effectively manage through the ambiguities and realities of an increasingly complex, virtual world.
Specifically designed for high potential, top-performing Senior Managers / Directors*, My GP focuses on developing you as a "whole leader." That means providing you with a map to living and leading at your best. Why is it so important to focus on this? Because when you live and lead at your best, and are accountable for doing so, you'll have the greatest capacity to make a positive difference to your teams, your clients, your profession and your community. You'll exemplify the PwC Professional**, better knowing who you are, what you value and your individual strengths as a leader. And you'll have the capabilities and mindsets to live the PwC Experience and role model the Brand for others.
The road you'll traverse throughout the programme isn't an easy one, and My GP makes no apologies for that. True transformation (defined as a significant, visible and sustainable change) doesn't happen overnight. But transformation will indeed happen, as every leg of this carefully mapped journey leads to you discovering your fullest potential as a global leader. Perhaps even more important, it's an opportunity of a lifetime to become the best 'you' you can be.
My GP is sponsored and supported by the highest levels of PwC's global leadership, including the Global Chairman, the Network Executive and Leadership Teams (NET/NLT) and the Strategy Council. The programme is owned, designed and delivered by PwC's Global Development Group.
*For more information on the My GP selection criteria and process, please review the Am I eligible for the programme? tab.
**The PwC Professional model is a global learning and development framework that seeks to build leadership capabilities at every grade level across the network. The framework balances development in five key areas: Relationships, Global acumen, Technical capabilities, Business acumen and Whole leadership (authentic, responsible and resilient). The My GP programme curriculum touches on building relationships, gaining global and business acumen and developing whole leadership skills.