Vicki Huff on panel to discuss "Women in Tech and Media" at MIP TV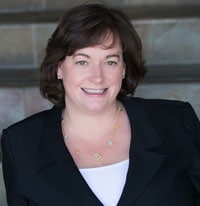 Vicki Huff, PwC's Global Leader for the Technology, Communications, Entertainment and Media Practice, spoke at the MIPTV "Women in Tech & Media Breakfast" which took place on 15 April 2015 in Cannes, France.
The panel discussion focussed on women in the competitive world of Technology and Media, and covered important issues including what role female millennials can play in the future of the Tech and Media industry, how Tech and Media companies can lead the way in dissolving gender barriers and how social media provides female millennials with an opportunity to address gender equality issues out in the open.
Panel moderator and President of FanTrust Entertainment Strategies of Canada, Catherine Warren started the discussion by revealing that: 'Companies with more women on the board are widely known to outperform counterparts in Fortune 500 companies: They have better returns on equity, sales, and invested capital.'
Panelist Orla Noonan, the Managing Director of Groupe AB in France expressed that 'We're living through this amazing transformation of an industry that has knockout effects on all other industries. In this industry, 27% of employees are women.'
Panelist Marci Weisler, Founder of SWSI in the USA, gave an example of a recent attempt to draw more women into the higher ranking positions at Tech and Media companies via a reality TV show where the goal wasn't to get investment from the judges, but rather to learn and grow a businesses (that had the option to be crowd-funded). This led Marci to discuss 'The growing significance of crowd funding in the disruption of whole industries and business models' which is 'utterly changing the pace of who gets to compete in the larger marketplace.'
PwC's Vicki Huff contributed that '(in a recent Millennial paper), women were more creative about thinking up different types of social networks than men' and that 'networks are the way of the future' concluding that 'it's crucial to empower women: that's the opportunity.'
Panelist Sarah Wood, Co-founder and COO of Unruly in the UK, echoed Vicki's point and felt that 'social media has changed a lot'  and observed that 'across social media so many young women are standing up.'
To view the article summarising the event on the MIP TV blog, please click here.