Dual-hatted CCOs
When the CCO has a dual role, devoting enough time to compliance responsibilities is a challenge
More than half of respondents reported that compliance is an add-on responsibility (typically, of the general counsel). Less regulated industries tend to have dual-hatted CCOs, while heavily regulated industries are twice as likely to have CCOs in a dedicated role. Compliance chiefs who wear two hats are more likely to report to the CEO, suggesting the role of CCO by itself is not always viewed as strategic enough for inclusion in the C-suite.
When compliance is an add-on responsibility, it may not receive sufficient attention—one reason to establish a dedicated role. Another reason: the federal government, in various settlements, has required companies to have dedicated CCOs, and companies without them could face more scrutiny and harsher penalties if they are ever subject to a federal investigation. In addition, the roles of CCO and general counsel are inherently different, so dual-hatted CCOs could have conflicting goals. Despite these arguments in favor of stand-alone CCOs, sometimes it takes a compliance failure and a major fine to see the wisdom of wearing just one hat.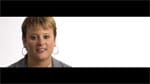 State of Compliance 2014: Dual Hatted CCOs
PwC's Sally Bernstein and Andrea Falcione discuss the challenge of devoting enough time to compliance when it is an add-on to another function.
Back to top