Shawn Panson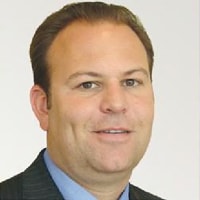 Cybersecurity and Privacy Leader
PricewaterhouseCoopers (PwC)
Shawn is the leader of PwC's US Risk Assurance Emerging Services practice, where he heads the development of new risk mitigating solutions that help companies address current and future challenges, looking at the ever-changing environment and anticipating tomorrow's risks. Among the many resources of PwC's Risk Assurance Emerging Services is its Innovation Center, where new ideas are cultivated and new solutions are found to address current and future realities. In this solutions incubator, Shawn works with his team to initiate and generate innovative ideas and test them in a secure environment, ultimately getting the right solutions into the market faster.
Shawn has served global audit clients across a broad range of industries including technology, entertainment, media, sports and telecommunications. With 20 years of experience, Shawn has specialized in helping clients with business combinations, IPOs, carve-outs, mergers and acquisitions, revenue recognition, and SEC reporting matters. He has extensive experience building trusted relationships with clients through his unwavering commitment to service and his balanced approach to addressing issues and solving problems.
Shawn's deep expertise working with the SEC on client compliance matters allows him to effectively guide companies through reporting procedures. He helps companies adapt to a dynamic business and regulatory environment by preparing them for compliance through implementation of systems and processes. With the SEC's release of its final conflict minerals rule under Dodd Frank, Shawn helps clients navigate the compliance process through thoughtful preparation and a unique combination of audit, assurance, controls, risk management, supply chain, compliance, sustainability, forensics and technology skills.
Shawn is a Certified Public Accountant in the states of New York and New Jersey.
Media spotlight: Hear what Shawn has to say...
Information security jobs unfilled as labor pains grow
By Alan Earls featuring Shawn Panson
TechTarget
April 1, 2015