Entertainment & Media
Zobrazit stránku: Česky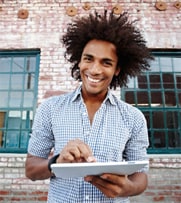 As accountant and business advisor to many of the world's leading media and entertainment companies, PwC has an insider's view of the current developments, trends and perspectives in the industry. Our pioneering work in areas such as developing strategies to leverage digital technology, marketplace positioning in industries characterised by consolidation and convergence (Industry convergence), and identifying new sources of financing, is complemented by our efforts in helping our clients to manage through the downturn.
Our experts publish their latest findings in the annual Global Entertainment and Media Outlook and in other reports and surveys. By sharing their knowledge and practical experience, they allow you to appropriately and timely react to current developments in the industry.
Industry issues:
Attracting new and retaining current customers
Doing business on a global scale
Compliance with regulatory and reporting issues e,g, Sarbanes-Oxley
Making the most of mergers and acquisitions
Quality of non-financial indicators
Industry convergence
Tax & legal issues related to content sales and licensing
Reducing costs and enhancing efficiency
Protecting content rights and royalties
Securing web pages and electronic transactions
Attracting, motivating and retaining qualified and creative personnel
How PwC can help
Every day, around the world, PwC strenthens its leadership position among professional services companies in the entertainment and media business. In the global network of PwC companies, more than 5000 experts deal with entertainment and media issues, ranging from auditors and tax advisors to corporate finance experts and consultants. Contact us and we will help you solve your business issues in the entertainment and media sector.