Retail & Consumer Packaged Goods
Zobrazit stránku: Česky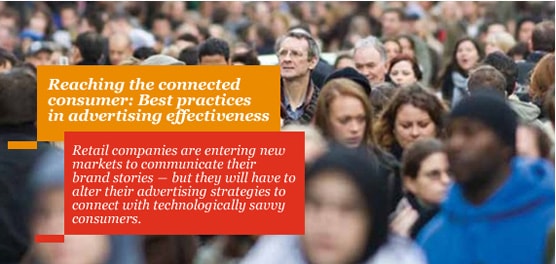 The economic downturn has posed new challenges for the retail and consumer goods sector. Most retail segments have seen significant decline in sales. Consumers are holding off on their purchases or are choosing cheaper alternatives. Price promotions are becoming more frequent. The Act on Significant Market Power and the Act on Prices are expected to have a significant impact on the market.
We can assist you with current industry issues:
Sales and profit margins impacted by the downturn
Increased focus on prices
Volatile exchange rate of the Czech crown
Real estate market stagnation
Major shifts in established business relationships
Increased activity in customer loyalty reward programs
Continuing market consolidation
Introduction of new sales formats (convenient stores)
Industry-specific services
Market analysis (identification of the market potential, selection of key market segments based on their suitability and dynamics, and market positioning of the retail brand)
Catchment area analysis (catchment area, suitable retail locations, analysis of local competitors, socio-demographic profile of customer base, etc.)
Retail concept design (retail market overview and dynamics, analysis of the competitive segments, outlining a competitive strategy - competitive advantage, selection of target groups (segmenting based on their socio-demographic profile, purchasing behaviours, shopping basket), format size and typology, basic assortment selection etc.)
Category management (destination category, top up category, private brands strategy etc.)
Customer relationship management, customer loyalty programs (customer and loyalty systems and programs, direct mail services – targeted and mass flyers, contact centers, campaign management etc.)
IT consulting (point-of-sale, warehouse and accounting systems; automatisation; specialised systems)
Import and export advice (customs, VAT, Intrastat)
Analysis of the tax implications of marketing activities (contests, advertising, promotions, etc.) and assistance in reducing marketing costs
Tax advice related to the construction and operation of shopping centres, manufacturing plants, etc.
Legal services – market strength, personal data protection, Law on Lotteries, etc.