Small organization or start-up
Upbrella Construction
"With Upbrella, high-rise construction starts with the roof and doesn't need a tower crane. The roof is equipped with lifting actuators, handling equipment and a protective enclosure. The workers, the building and the neighbours are fully protected all the time, allowing us to finish and deliver the first floors much faster."
—Joey Larouche, CEO, Upbrella Construction
Learn more about Upbrella Construction's innovation.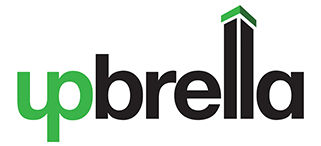 Mid-market organization
Humber River Hospital
"North America's first fully digital hospital that provides an environment where through thoughtful design and interoperability, processes are fully automated, and where environmental and patient monitoring coupled with significant improvement in communication and the development of new technologies ensure safer, higher quality, efficient care."
—Barbara Collins, President and CEO, Humber River Hospital
Learn more about Humber River Hospital's innovation.

Large enterprise
McKesson Canada
"RelayHealth allows patients to access their physician using their smartphone and gives them access to their complete health data so they can manage their own health."
—David Mosher, Director, RelayHealth, McKesson Canada
Learn more about McKesson Canada's innovation.