Washington National Tax Services (WNTS)
Washington National Tax Services (WNTS)
Helping you navigate an evolving tax landscape
Addressing your corporate tax needs — from risk management to strategic planning — is a complex challenge. With today's constantly changing legislative and political environment, voluminous regulations, and stricter penalties for missteps, that challenge is magnified.
No matter what your business or where you do business, it has never been more vital to anticipate and have timely, accurate guidance on the emerging tax developments you face as a taxpayer.
The right insight and analysis on critical issues
With a highly experienced team of former senior Congressional, Treasury, and IRS officials, WNTS is uniquely qualified to assist as you tackle key tax issues.
Explore our services and see how we can help you better accomplish your tax objectives.
How does the US rank?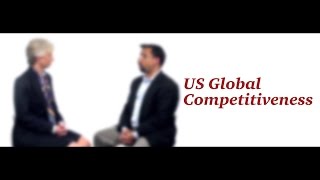 PwC's Pam Olson and Rohit Kumar discuss how the US tax code is impacting US competitiveness in the global economy.