Dynamic analytics for enhanced business decision making in the entertainment industry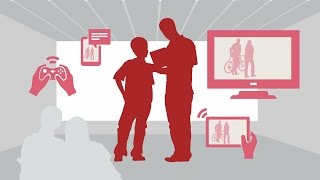 Follow the digital
breadcrumbs . . .
to profitability
With each choice customers make online, they tell you more about their preferences. Analyze that goldmine of information to help you keep your customers coming back while improving your own profitability.
Analytics are used increasingly throughout the Entertainment and Media (E&M) industry. In fact, companies that have extensively implemented analytics have used it as a differentiator and are three times as likely to outperform their competitors.
This publication briefly explores the range of analytical techniques available today, presents a proposed structure for a successful analytics project, and focuses on simulation modeling as an effective tool to address E&M macro strategic decisions. The paper provides two case study examples:
Feature Film Lifecycle Simulation which illustrates how simulation is used to forecast and optimize the revenues generated by movies across the full spectrum of release windows.
Television Content Value Simulation which uses a holistic approach to simulation modeling to provide a comparative value for series-level television programming scenarios.
Simulation modeling provides a powerful tool for representing the non-linear, dynamic relationships that are fundamental to the industry and not captured by traditional approaches. Leveraging simulation in the entertainment sector can be a differentiator as it more realistically adapts to change and captures the complexity of the industry to better inform decision making and reduce risk.